An interview with Luigi Marianella, who is CEO of the Turin-based Kléral Cosmetics – a fiercely determined Italian company committed to resisting hard times, while offering unwavering client support.
Tell us about where you are now as a company and how you've overcome the obstacles inflicted by the Pandemic?
"The Pandemic has generated many problems and the only option we had was to roll up our sleeves and get on with it. And that's what we did. In addition to the constant support to our customers in order to meet mutual economic needs, we have seized the opportunity to reinvent ourselves with the creation of new product lines such as sanitizing gels and disinfectants. In doing so, we have been successful in winning over new buyers, unrelated to our sector, such as Ferrero, Barbero and Fiat".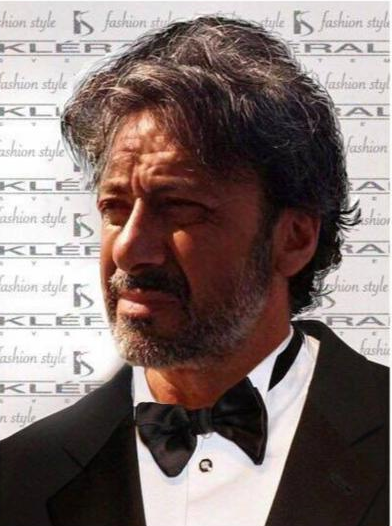 Do you have any particular plans for 2021 and what are your hopes and expectations?
"Our plan for 2021 is to provide continuous and constant support to our customers, so that they can better manage the problems related to the Pandemic. We will also aim to launch of new technical green. One of these is Watercolor – hair colour which works by simply adding water to the colourant powder, characterized by a 28% reduction in alteration to the skin barrier and tested by the University of Pavia".
Do you believe that online activities can help your business?
"Online activities cannot help much when it comes to less-known companies worldwide. However, we cannot deny that the online world is a necessary alternative, given the fact that we are going through a period of epochal change".
What can be done to help the industry recovery? What do we need? What do you expect?
"In order to help the recovery we can and must go greener through constant research, guaranteeing a high-level of production".
How is your Government helping with this difficult recovery phase?
Our government does what it can, unfortunately, there are no major solutions that can be implemented specifically relating to our sector.

About Kléral System
Founded in Turin in 1968 by the Marianella family, Kléral System is today a leading manufacturer of professional haircare & beauty products. Thanks to creativity, passion and advanced technologies, Kléral is currently exporting to over 80 countries across five continents and can offer comprehensive and customized service to develop and supply innovative & original private labels "Made in Italy". 50 years of experience combined with an R&D department and Marketing & Sales are able to provide customers a wide range of hair care and beauty products. Last but not least, all Kléral System products are entirely manufactured in Italy and certified by UNI EN ISO 9001-2015.