Entrepreneurs and professionals are learning the real potential of communication online; with trade fairs being cancelled, they are embracing it as a smart alternative for the future.
In these days of isolation, we are seeing many people adopting what's known as smart working (aka teleworking, or remote working). Whatever you wish to call it, in the present circumstances it simply means staying at home and thus helping in the fight against the Pandemic.
Teachers and pupils are experiencing online tutoring and quickly learning to enjoy it, while business people understand they can easily and efficiently make conference calls rather than hold face-to-face meetings.
In this crisis a large part of the population is realizing what other more digitalized people have already known for years: working can be organized in a very different way. Statistics say that, in a normal routine, about 60% of office and meeting time could be avoided, meaning reclaiming free time from commuting and consequently reducing levels of pollution caused by travel.
Experts say that one positive post-pandemic consequences of this situation will probably be enhanced awareness of the benefits of smart working, at least for compatible industries and service providers.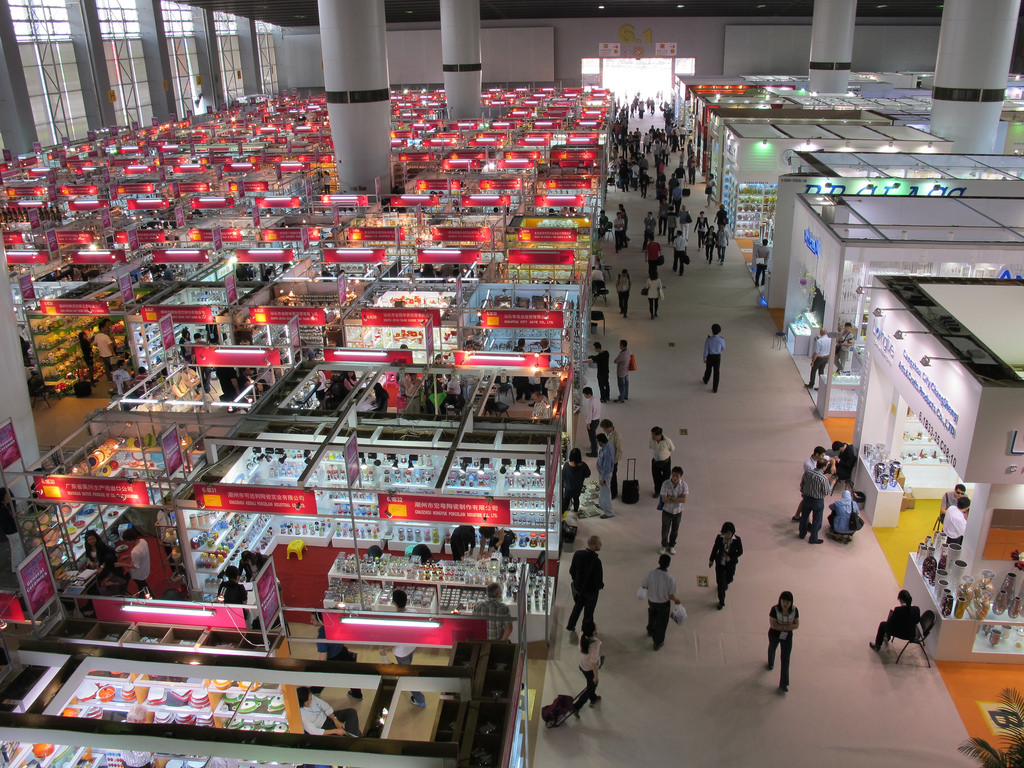 Future Exhibitions Redefined?
In the last few weeks we have seen all the Fairs of our industry cancelled or postponed. And the rest are most probably going to do it quite soon. The same story and therefore the same concerns exists in each and every economic sector.
Will be postponements to the 2nd semester of 2020 actually viable? Will businesses and visitors still participate? And what about next year?
Observers of the market evolution already theorised, long before the Virus Outbreak, that exhibitions as we know them, are an "old-fashioned way" to facilitate business relationships. In most cases, the high cost of displaying products in a booth all over the world does not provide the same lucrative returns as it did during the second half of the 20th century. On the other hand, new technologies allow much more efficient ways to dispatch messages, contact business partners and finalise deals. And this worldwide crisis might create awareness and accelerate the process to adopt a more technological way to interact.
This doesn't mean that meeting are useless, of course they are important, as part of human nature itself. But we could reduce our business trips and conferences to what is really necessary. Online Technology can help our communication for the initial phases and, probably, we will not need big booths at International exhibitions, but just a place at a table where we can sit with some potential business partners, which we have already met online, dealt with, selected and with whom we might have already started some preliminary agreement discussions.
New Exhibiting Concepts are already being proposed either by trade fair organisers themselves or by Online Publishing Houses who understand the immense opportunity offered by communication online in facilitating business relations between players all over the world.
EsteticaNetwork has been a hair and beauty industry pioneer in promoting online activities. In the last decade, our online magazines have supported the printed editions, becoming more and more important in global communication. We have developed e-commerce and recently even Esteticaexport.com, the only global hub for intercommunication between traders and companies of the professional cosmetics industry.
In this time of isolation, our teams are working much harder then ever, because our online media represents the most efficient way to communicate with the market. We have seen the traffic in our platform increase dramatically (up to +120%), especially in Italy where the close-down has been longer and deeper than elsewhere.
After the crisis, trade fairs will resume and international travel will regain its importance, but it is easy to foresee that people will look at the business world and how it communicates in a very different way. They will see, as never before, that there are other ways to develop their business relationships.
EsteticaNetwork is ready now to help our industry in this time of evolution.