The recent edition of Cosmoprof Asia in Hong Kong offered a wide range of new product for the Asian and International Markets. Here we go through some of the most interesting we found.
Takara Belmont
The Japanese Brand "Takara Belmont" leader in the salon furniture supply, expressed great satisfaction for their participation in Cosmoprof Asia '19.
On the occasion, they introduced the "YUME series", a special collection prepared for the world market that offers a very high added-value for both the salons and consumers.
YUME SUITE is the new signature model of the YUME series, inspired by the most comfortable shampoo bed. Indeed, it offers many improvements, like complete full-flat posture, wider leg-rests, and lumbar support.
Takara Belmont is very confident about the success of this new proposal among its clients, also in view of an important forthcoming celebration for the company. In 2021 Takara Belmont will celebrate the 100th Anniversary and they want to arrive at this appointment as the world's leading brand, a position they have already held for decades.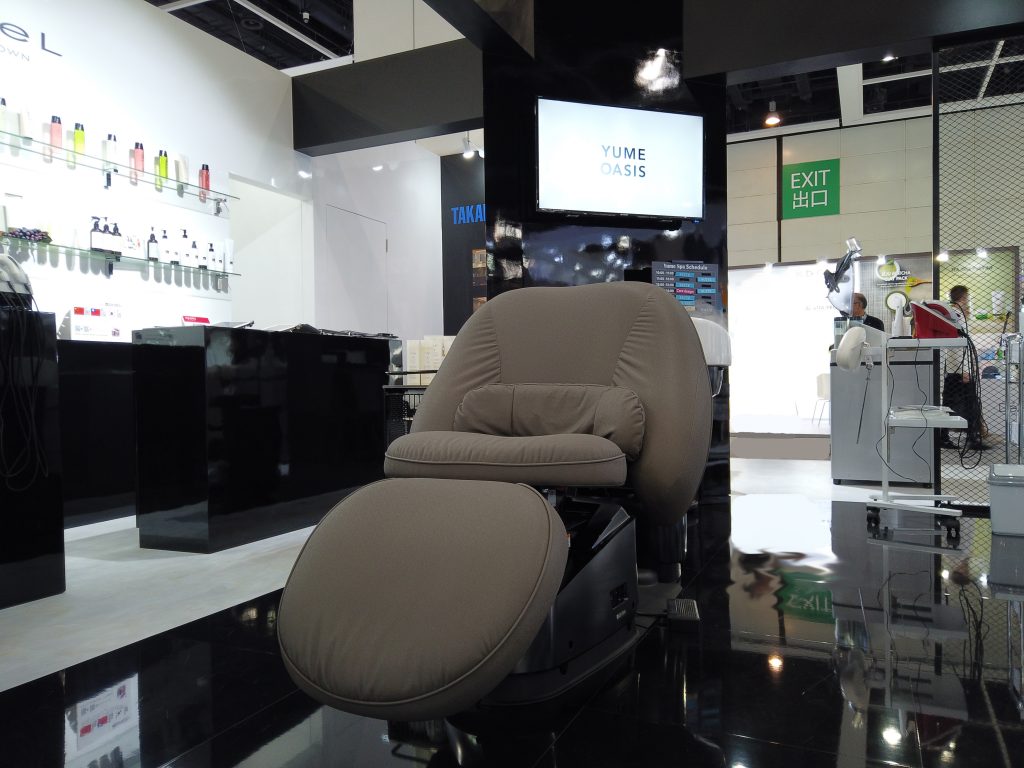 ---
Wangda Hairdressing Tools
A lively reality among the vast offer for professional hair products is represented by Guangzhou Wangda Hairdressing Products Company Limited. They are one of the biggest manufacturers in China for professional hairdressing products and they excel in the manufacturing of professional beauty tools and accessories such as cutting tools, aprons & uniforms, hair brushes & combs, disposable products for application & treatment, and also hair care & styling products.
Thanks to their expertise, their long-established background, reasonable pricing, high quality and attentive service, they are able to reach out and attain success on the international markets, including the Americas, Europe and South Africa.
---
From Pegasus a new SKULLETO Comb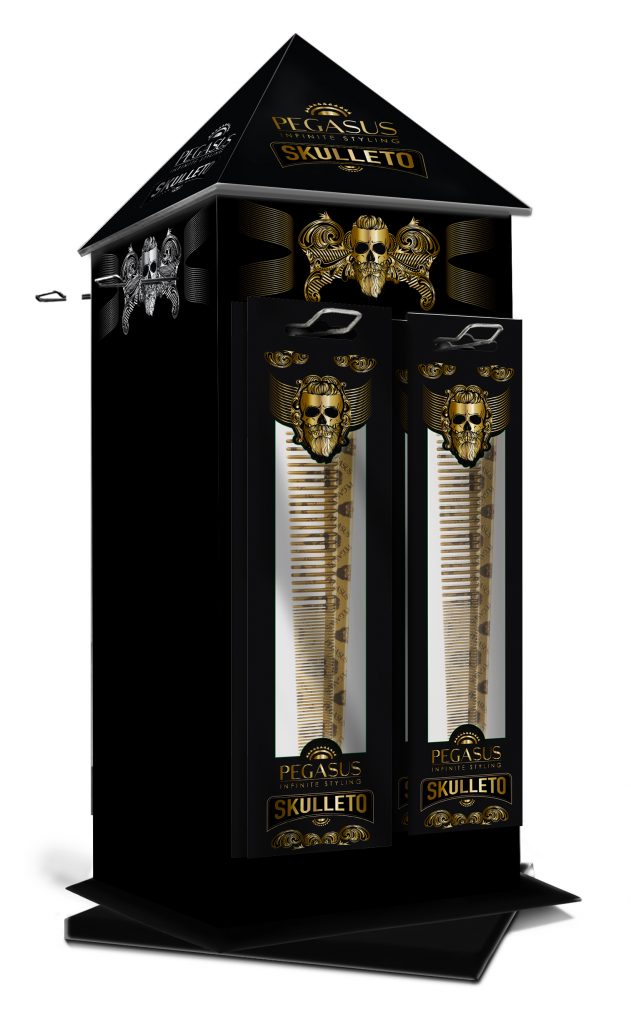 An eye-catching new proposal from a well-known manufacturer of professional combs and brushes.
Presto Industries (world leader for professional combs handmade in India) introduced a new line of combs inspired by the SKULL decoration. This is the latest proposal on an already rich range of combs for hairdresser under the brand Pegasus.
Pegasus Skulleto, with its stylish and aggressive new image, is designed to protect hair cuticles from damage. Its seamless teeth do not scrape out expensive styling products. Pegasus introduces a cult centric design like never before. These are top-notch hard rubber combs exclusively for barbers. Made from 100% hard rubber with Flexinite, one of the best technologies in the world for styling, cutting and simply combing. These combs are chemical-safe and heat-sensitive.
Now every barber has the opportunity to discover barbering combs like never before.