We at Estetica are delighted to publish this exclusive interview with the Chairman & C.E.O. of Takara Belmont, Hidetaka Yoshikawa. He discusses past, present and some very exciting plans for the future!
Mr. Yoshikawa, please remind our readers why last year has been so exciting and significant for you all at Takara Belmont?
"It's because we have been celebrating our 100th anniversary – on October 5 2021, to be exact! We see this celebration as a tribute to everyone who has supported us and used our products over the years, including of course our very important customers in the hairdressing & beauty industry. We would like to take this opportunity to extend our sincere appreciation to everyone concerned".

Please give us an insight into Takara Belmont's story so far.
"We started off a century ago as a small foundry with only several employees in the industrial area known as the "Manchester of the East" in Osaka. Over the years the company moved with the times and expanded its business under the motto of "supporting the beauty and health of people", going on to make major inroads into the global market and the industries of dental & medical equipment and beauty, as well as by developing cosmetics. Today, we have grown into a company that sells products in more than 120 countries around the world. The company now has overseas subsidiaries in 12 countries, and sells hairdressing- and medical- related products to hairdressers, beauticians, nail artists, dentists and doctors in the world. The products sold overseas include hair salon equipment brand-named "Takara Belmont," hair salon exclusive professional cosmetic products named "LebeL" and "ESTESSiMO," and dental and medical equipment called "Belmont."
Which was your most recent hair product launch?
"In October we launched LebeL ONE in Japan. It's a full hair care range centred around a shampoo innovation based on cutting-edge stem cell research. The philosophy behind the range is that a habit repeated every day has the power to change the future of your hair. Through daily home care and professional salon care, you will achieve a self-moisturizing scalp and achieve truly beautiful hair".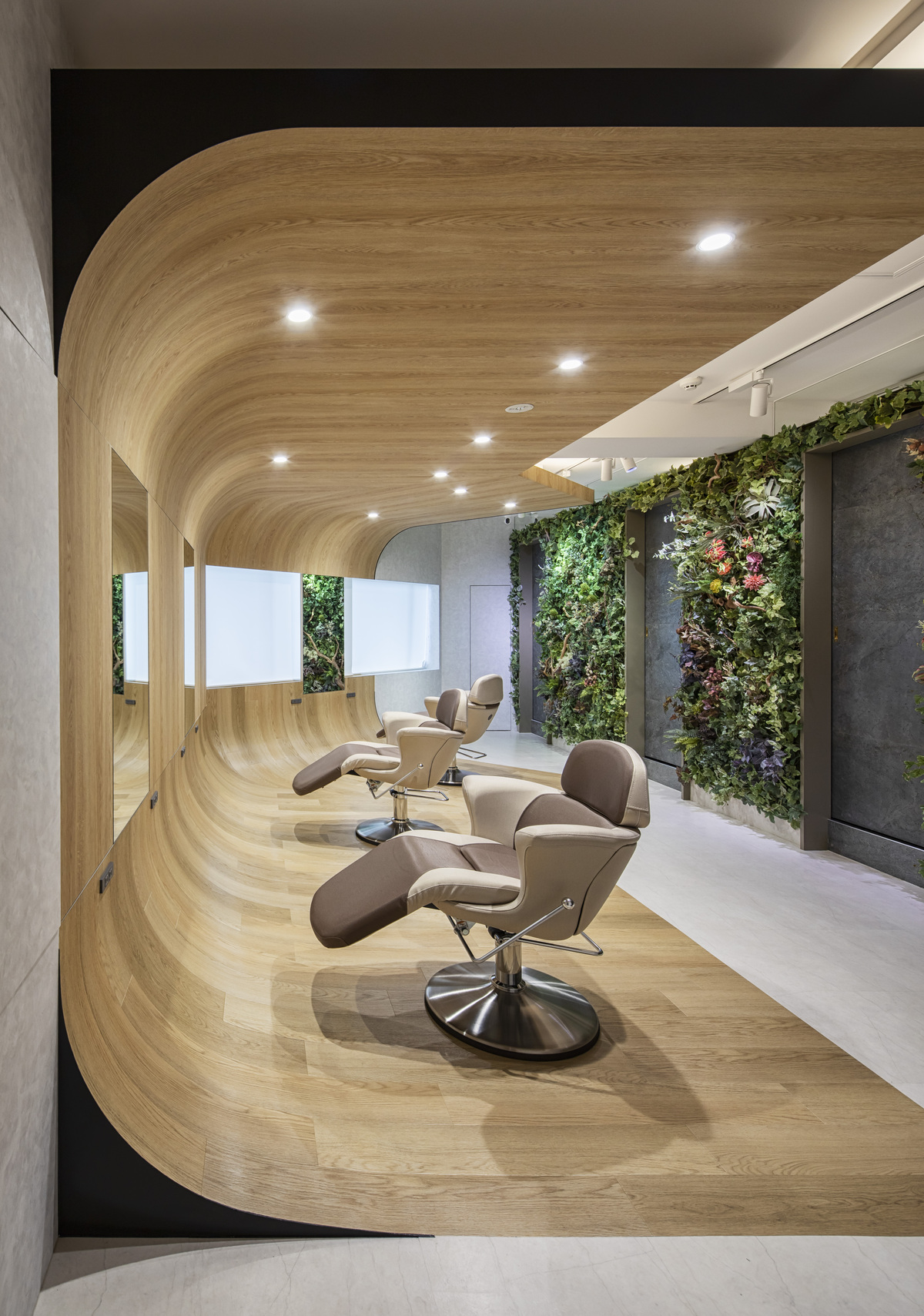 Can you be more specific about how Takara Belmont works with our industry?
"Takara Belmont, which entered the hairdressing field by producing barber chairs, has expanded the scope of its business to manufacture and sell salon chairs, shampoo units, hair processors, beauty equipment, and cosmetic products for hair, skin and nail care. Moreover, the company designs hair salons and provides counselling on the management of such salons, including technical instructions for their staffers, thus supporting the management of hair salons on various levels.
The last couple of years must have been quite challenging for you, as it has been for all the hair and beauty industry.
"The need for society to maintain social distancing and avoid physical contact due to the COVID-19 pandemic was of course a major problem for the hair & beauty industry. Despite these times of great uncertainty, our mission is to ensure the safety and wellbeing of those people in any workplace where physical contact is required. We will also continue to contribute to all the industries we work with through tireless efforts and unlimited resources of creativity".
What about the NEXT 100 years?
"Rise into beauty, Walk into life." As our centenary commemorations come to their close, Takara Belmont has defined in its corporate purpose how the company should aim to contribute to society over the next 100 years. It is human beings' universal goal to get pleasure from having beauty in their lives. Takara Belmont sees responding to this universal desire as its permanent corporate purpose. Furthermore, all the Takara Belmont group companies will join forces and continue to take on the challenge of further contributing to the development of the industries of our customers, squarely address the realization of a sustainable society through our business, and help people every- where live a fruitful and beautiful life".
We know Takara Belmont is always very mindful of the importance of sustainability and protecting the environment. Can you tell us about any special initiatives on this subject?
"We started a project called "Re:bonis" with the goal of creating new value by eliminating waste synthetic leather from our own factory during the manufacturing process of chairs. This project utilises approximately 140 types of waste synthetic leather in various colours by giving them new usage and value, both inside and outside the company. Also from the perspective of achieving Sustainable Development Goals, we use excellent biodegradable cleaning ingredients for our new shampoo LebeL ONE to protect precious water resources. In addition, by cutting the cleaning component by 30% (compared to our other products – Ed.) and shortening the rinsing time, we can expect to save about 8.8% of water wastage, with a predicted annual water saving of 4,726 tons (estimated salon use for all user shops in Japan – Ed.)".
Finally, Mr. Yoshikawa, please can you remind us about your very exciting news for 2022?
"Yes! We have decided to hold the international beauty festival – the Takara World Business Congress 2022 (TWBC2022) at the Pacifico Yokohama in Japan. We had planned to hold "TWBC2021" in 2021, however, due to the coronavirus pandemic, it was inevitably cancelled. After careful consideration, we have decided to hold it on November 21st and 22nd 2022. We are planning to participate not only at the venue but also online. Please look forward to it. Further details will be announced on our website as and when they become available".
In this interview, Mr Yoshikawa stresses the importance of helping to realise a sustainable society through business, while enabling people everywhere to live a fruitful and beautiful life.
Stay update on international trade fairs and the latest market news: follow Estetica Export on LinkedIn.