After 49 years working in the field of women's products, the Gidon Cosmetics hair & beauty company has decided to branch out into men's grooming, responding to the demands of the Israeli market.
The changing needs of the Israeli market is now seeing a trend towards men's wellbeing. Gidon Cosmetics has there decided to expand their scope of interest and respond to the changing needs Israeli men, which are now aligned to those of modern men all over the world.
Men are looking for bespoke designer products that are specifically for their skin, hair and beard type. More and more men are getting grooming treatments at barbershops or wellbeing establishments. They are no longer hiding away, but proudly sending out the message that they deserve it too.
A modern-day man is making a weekly or monthly visit to the men's barbershop (Barbaria), where he receives treatment for his hair, face and beard. He also purchases retail products for care at home between visits… and he's not ashamed to talk about it!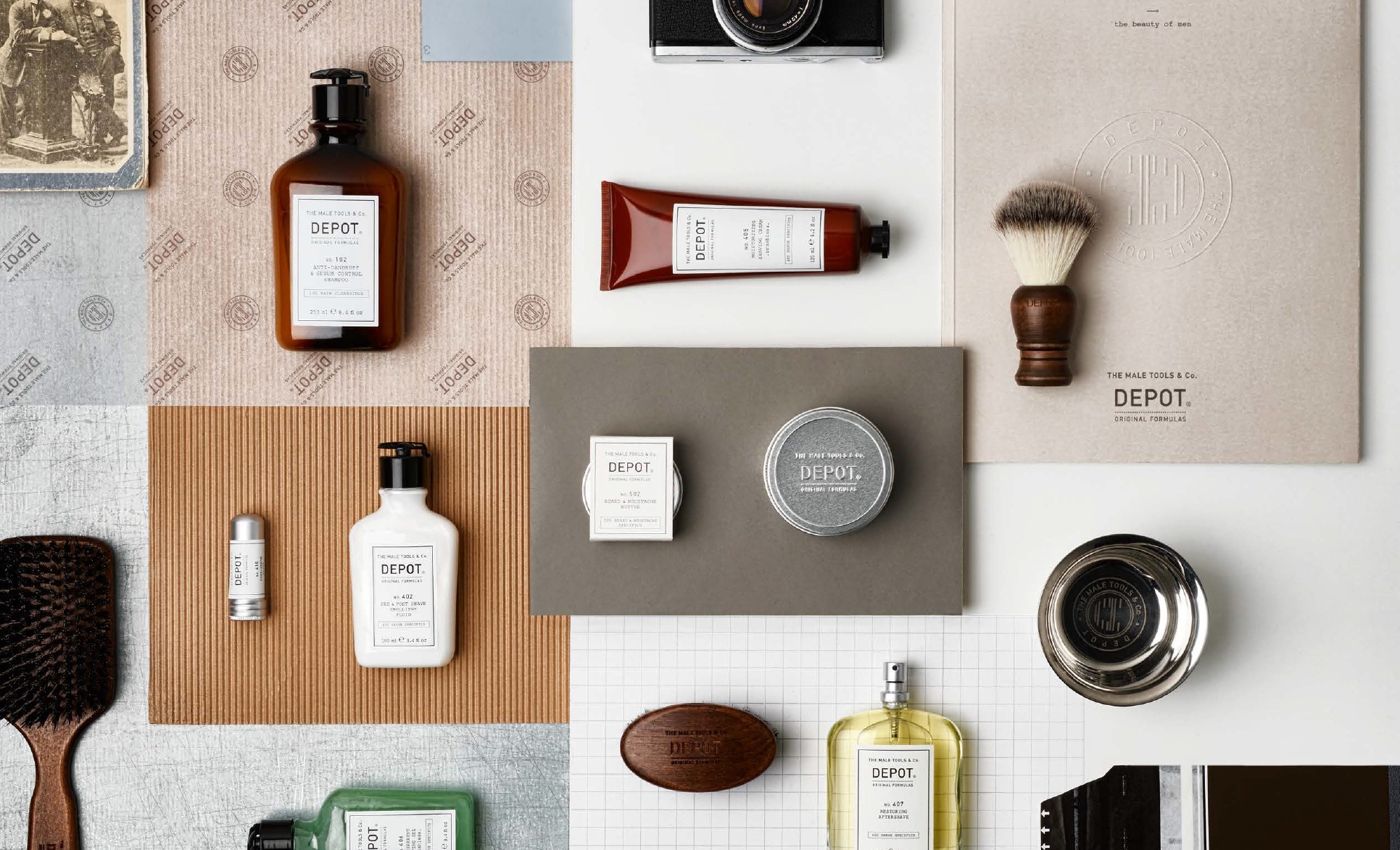 DEPOT: a revolutionary Italian brand for men.
DEPOT celebrates the tradition in the treatment of male beauty with a universal and modern sensitivity. The sophisticated, yet simple products that make up the range, are created from traditional formulas to make them 'must-have' true classics updated for today's man.
DEPOT is for the more attentive contemporary man, as it takes original formulas associated with men's personal care and reinvents them in a modern and sophisticated way using advanced technologies.
Specific products for hair, shaving and beard care, are completed with solutions for body care and other accessories. Formulas are created using innovative technology and top-quality ingredients.
Not only does DEPOT focus on designing and manufacturing quality products, but also on Israeli integration into global fashion culture by leading the market in male styling. DEPOT also offers professional education on men's looks and styling, with a method inspired by the tradition of high-level male grooming and fashion.

A well-groomed man is a man who feels good about himself, because people like well-groomed people.