From hood dryers to clima-zones, through to signature salon furniture. The mission: "to make hairdressers' work easier, while bringing out their artistic side". That is how Ceriotti has become part of the "Made in Italy" story through the quality of its products.
Innovation, research and passion are the cornerstones that have made Ceriotti one of the brand leaders in the industry.
For almost half a century, Ceriotti has been creating bespoke furnishing solutions, sewn with sartorial care around the needs of hairdressers. Recognising the importance of an online presence, Ceriotti has recently updated its company website to better represent the broad, yet unique characteristics of this Italian company. Behind this facade, there is a team of people who work every day to support hairdressers and their salons and to make their work easier. A unique feature is represented by an entire zone dedicated to the "Alta Sartoria Italiana", a chance for the customers to get a glimpse of what happens "behind the scenes" and to celebrate the culture of Italian style. The "Alta Sartoria Italiana" collection has been created to celebrate the care and passion that Ceriotti puts in on a daily basis, in designing personalized solutions for hair salons.
An Export Mindset
Over the years, Ceriotti has attended exhibitions and events all over the world to build up a brand identity that is recognized and respected in all 5 Continents. "Our goal is to be a reference point for the market," explains Marco Ceriotti, President. "We are not a simple manufacturer just offering products; we offer a qualified service, complete assistance, and superior quality. This is proven by the over 2,000 customers worldwide that choose Ceriotti every day".
Stay tuned to www.ceriotti.it for further updates.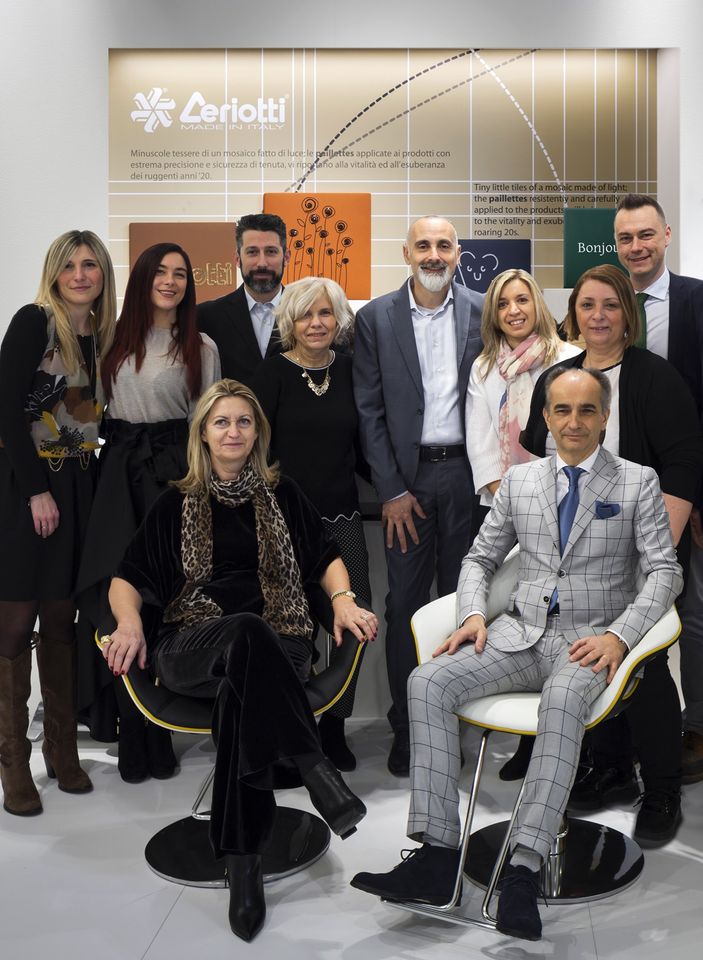 Company Milestones
Founded in Milan in 1977 as a family business, Ceriotti was bound to become a protagonist of the hairdressing world. Passion and care are the value at the base of their activity, a legacy developed for over 40 years, to create one of the top brands for hairdressers' supplies.
The first years were dedicated to enhancing the quality of hood-dryers with special care to the artistic design. Models from Ceriotti make their appearance in some famous Italian movies making the brand well known to a wide public. Later on, all-Italian production, best components and materials built the global reputation of the brand.
Starting in 1983 Ceriotti increased its offer of products by developing the hair salon furniture business. Inspired by the creative background of Milan, Ceriotti designs unique pieces of furniture that mark an Epoque in salon design. Led by growing international fame and appreciation, in 1984 Ceriotti started a passionate partnership with Cosmoprof Bologna, the most important and recognized beauty exhibition in the world of hairdressing.
In 1994, a special product was introduced in the line: the hand-held hair dryer, that made Ceriotti the most complete manufacturer in Italy.
Stay update on international trade fairs and the latest market news: follow Estetica Export on LinkedIn.