Estetica Export has interviewed Andrea Guizzardi, Co-Founder of ADI – an Italian distributor in the professional salon channel, which has recently begun a new enterprise creating a brand of their own, I.ART, inspired by artistic masterpieces of all times.
Please introduce your company.
"We have just turned 18, which we believe also means we're coming of age! I started with my partner Emanuela Paola Porrati by importing some international luxury brands and distributing them to professional salons in Italy. At that time, the concept of luxury shampoo was still bizarre for much of the clientele. Our first brand was Alterna, which cost three times more than its most expensive competitors. Later on, many other brands followed on and luxury hair & beauty care became more attractive. We have been a pioneer in this niche market by acquiring high- spending clients who desire a unique product and are ready to pay for it.
Over time, we have begun importing also more accessible brands, like Olaplex, which are aimed at a larger public".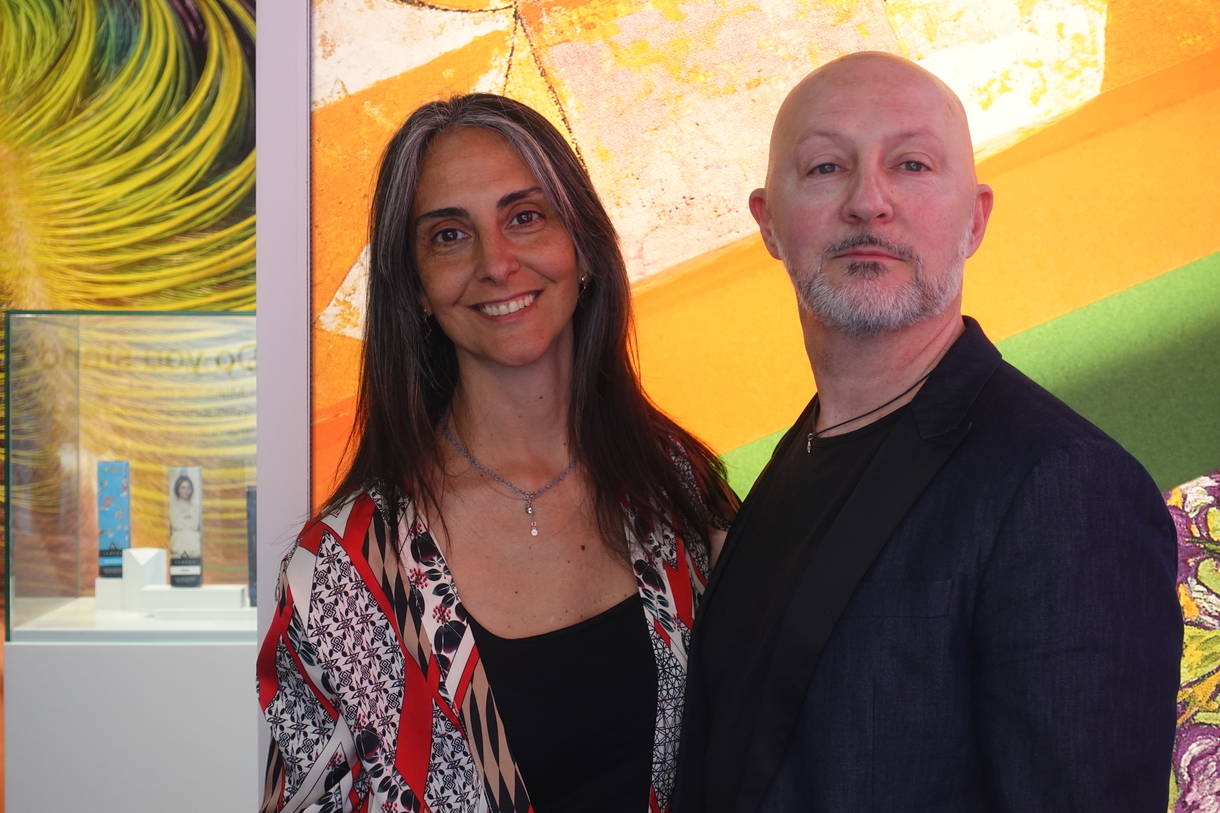 So how are you organised in terms of distribution?
'We distribute 12 foreign brands (plus our own) through a network of some 27 salespeople who work exclusively for us and, for a few brands, we also work with 15 sub-distributors".
And your brand?
"It is called I.ART and it is very inspired by art!
We have conceived the whole project by taking into consideration our wide experience as distributors. Over the years, we have seen many 'mistakes' made by the brands we have imported. We have learned from them to create a much clearer and direct communication channel with those distributors in other countries that are now selling I.ART.
It's a brand that was conceived a few years ago, but it was not until Covid hit that we considered making it a reality. Covid lockdowns offered us the chance and the time to learn so much. We tried to stay close to the hairdressers by using digital tools that we had never used before. We worked carefully to fine-tune our brand concept, the quality of the formulas and all details. We put together the foundations of a wider project that will be completed with time. It is a semi-permanent colour line called TEMPRA that summarises our idea of beauty and service for the hair salon".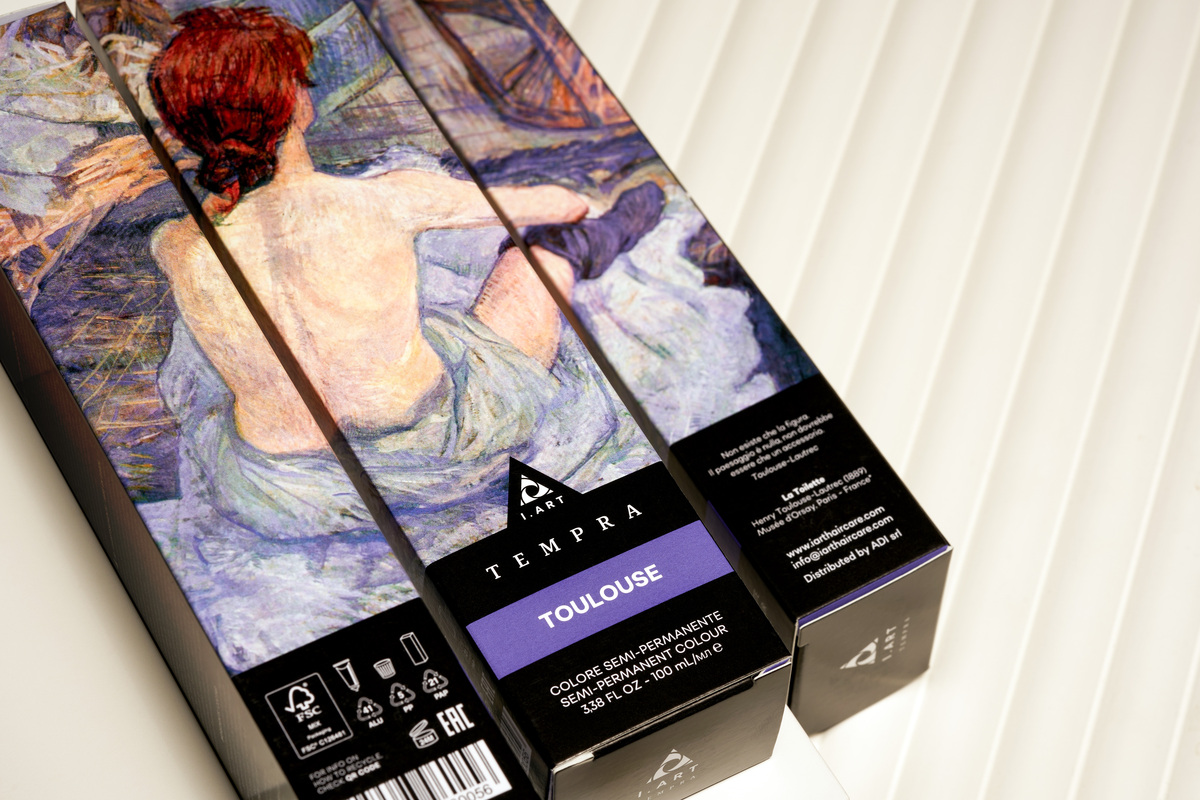 What makes Tempra special?
"Art is the source of our inspiration. For starters, we contacted many museums around the world to obtain the authorisation to use the images of some of their paintings to create our product packaging. The range has 17 colours, and, on each box, you'll find one of the 17 different famous paintings that illustrate the spirit of our brand. Hopefully, they also illuminate and inspire hairdressers in their creative work. Caravaggio, Kandinsky, Schiele, Munch, Van Gogh and many others will accompany hairdressers while using this sophisticated semi-permanent colour. It's extremely rich in pigment, vegetal oils, active ingredients and fragrances. Furthermore the brand is totally sustainable, vegan formulas and recycled materials (plastic, aluminum and paper). We spared no expenses".
I can see some vibrant colours on the chart. What kind of clients are you targeting?
"We wanted to create a very elegant, Italian image offering clients an easy-to-wear option. This also came about thanks to our artistic director, Mauro Basso, who creates the collections for our brand".
It is a fairly new colour range.
"Yes, we launched it officially at Salon International in London and now we will be present also at Cosmoprof Bologna, with a stand that will do justice to our brand image".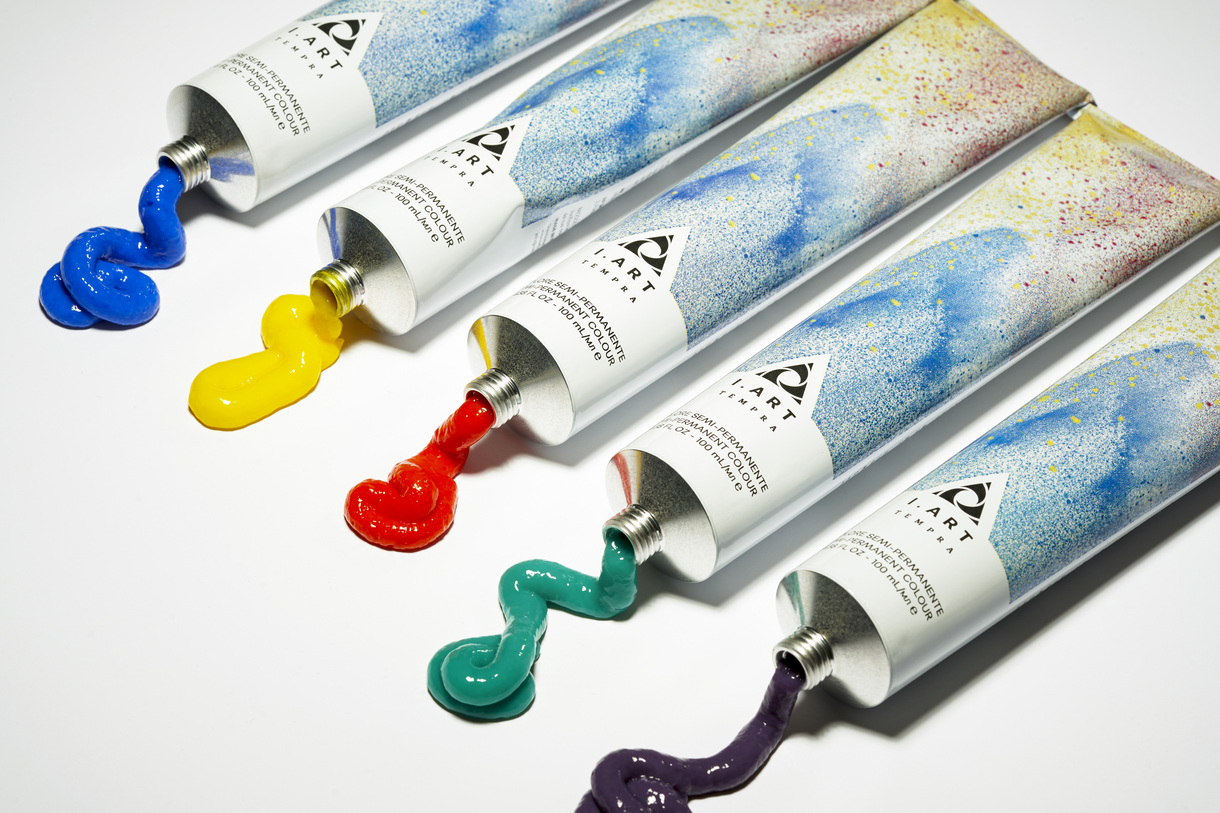 But you're already exporting…
"Yes indeed. We had a fantastic start in quite a few countries.
Thanks to our market reputation, we were able to attract distributors aligned with our philosophy in Australia, Finland, Belgium, Holland, Austria, France, Germany, and Slovenia. Some of them are already active and others will start soon!"
How do you currently see the international markets?
"We are living in the aftermath of globalisation. We all thought it was a good opportunity to do business but, at the end of the day, it killed off a lot of excellent local businesses, especially in countries like Italy. Hairdressers still have to adapt to a new normal that has already conquered most of the world in terms of digital communication and e-commerce. Hairdressers who focus on the high-end market have to learn that their future will require them to work constantly to improve their client services".
For more information: https://iarthaircare.com/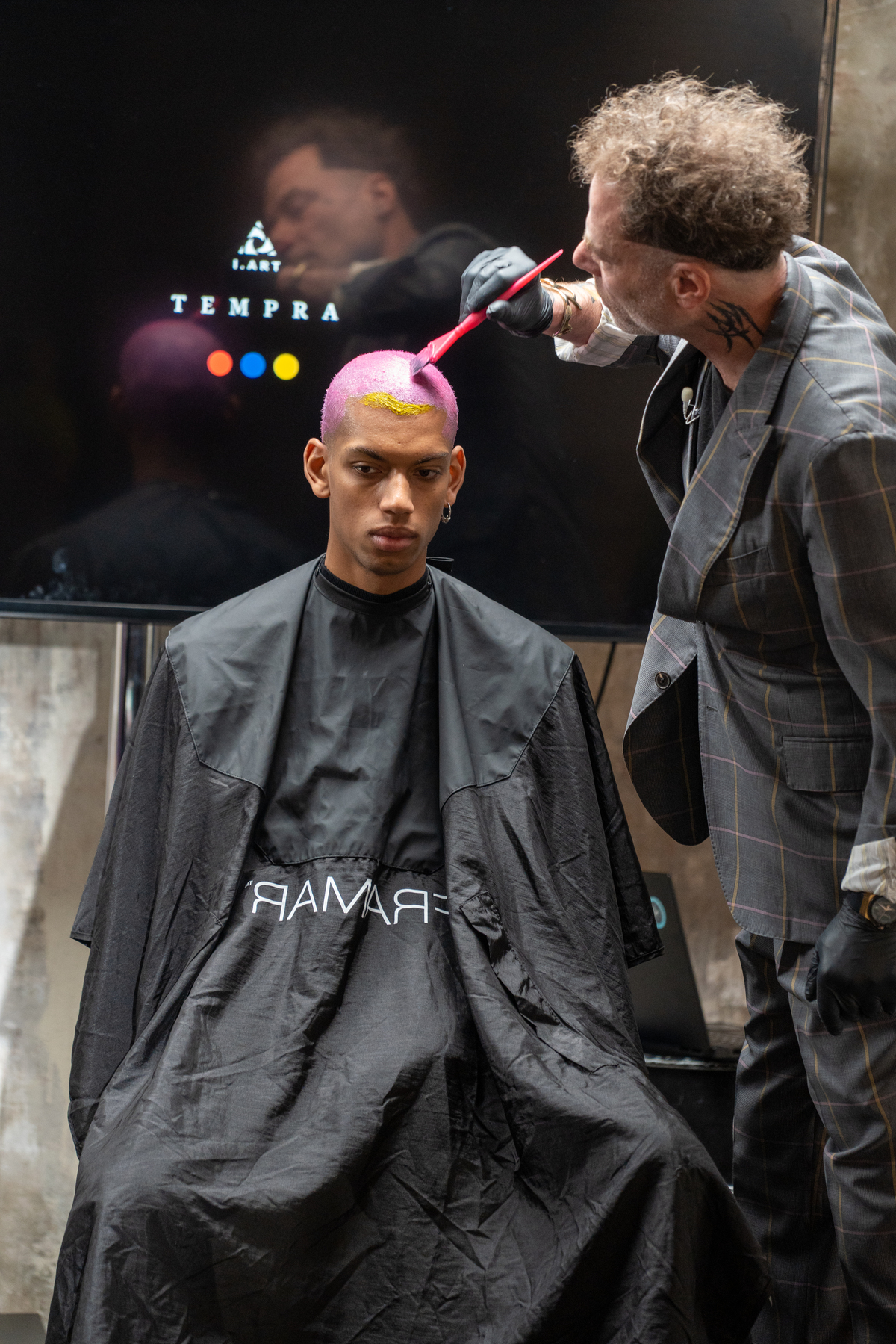 Product notes
What does Tempra mean?
The archaic name of Tempera refers to one of the oldest painting techniques in history. The first tempera was created with eggs, oil, water and pigments. Then the word changed its primitive meaning towards the idea of a vibrant, fast and creative process, often used as a sketch for oil paint.
I.ART's Tempra is a semi-permanent hair dye.
Fast, simple and extremely versatile. It's the perfect tool for colourists to easily express their creativity. Formulas are designed with the maximum concentration of the most vibrant, pure and vegan pigments, beneficial for hair and scalp. You can literally play and express your Art, meanwhile, TEMPRA nourishes and dyes hair with intense, rich and vibrant shades. The colour fades in an incredibly gentle way with no unwanted tones. The colour gets lighter wash after wash, keeping its nature and becoming even more fascinating.