EsteticaExport has interviewed Hafed Hafedh Ben Haj Yahya, General Manager of Industrie Chimique Tunisienne, a Tunisian market leader in the production and distribution of Professional Hair Products.

Can you introduce your company?
"We are based in Tunis, the capital of Tunisia. Our company was founded in 1981 by my father – a pharmacist – and his partner, who took care of administration. They named it simply, in French, Industrie Chimique Tunisienne.
Since then, our company has been producing Framesi products. Perhaps I should point out that at the time, it wasn't possible to import cosmetic products into Tunisia, so the only way was to produce them internally. This has been our main business for many years.
We also have another company dedicated to the distribution of Framesi products to professional outlets Tunisia, we have also other activities, for example, we distribute RB finishing products from the UK, but this is to the consumer market.
We now have 140 people working with us, most of them work in the factory, while our direct salesforce numbers 20 people".
How did your company manage throughout lockdown?
"In 2020, luckily consumption did not decrease in Tunisia. After short periods of lockdown, people stormed into the salons as soon as they reopened, also spending the money they hadn't been able to part with before. Actually, in 2021 Tunisia has had just a few days with closed shops and salons closed only on weekends, so business could go on".
How would you describe the Tunisian market?
"Tunisia is an open, modern country. The market has a lot of competition, especially between cosmetics brands. Women follow European fashion and they know what they want. We can say that is a mature market and it has been like that for a long time. When we started out in 1981, all the major international brands were already present".
What does a cosmetics brand need to be successful in Tunisia?
First of all innovation – you need it to enter and to stay in the market. We need to have always new proposals in terms of products and services. And this has been possible mainly thanks to Framesi which provided us with top quality products, outstanding education and marketing strategies and a constant offer of innovative products that makes us competitive in the market.
But we also have to complete our offer. For example, we have recently introduced new brushing products, also for retail in the salon. That is to help the hairdressers compensate some losses in their business that came from a change of habit: women tend to do their brushing by themselves at home, they do not come every week to the salon as in the old days, but on average they come only for colouring services, about once a month.
What promotions have you organized lately?
"Our most successful initiative was helping the hair salon organizing some events inside salons: we provided some promoters – girls who would focus on retail – attracting new clients and showing the hairdressers how to increase retail sales".
How did you deal with education during the lockdowns?
"Of course during the lockdown we couldn't do any educational activities face-to-face. Digital proficiency in Tunisia is at an early stage, so we are working to help hair salons improve their ability to attend online seminars. In the future, there will probably be some hybrid format but hairstylist natural attitude is to prefer the session with human contact with teachers".
What about online sales, do you have a market in Tunisia?
"It is still early. Consumers are just starting to buy online. The main problem is payment because just 15% of Tunisian have a bank card. Anyway, we believe in online communication and we are going to propose it to our clients, but it will take some time to catch on".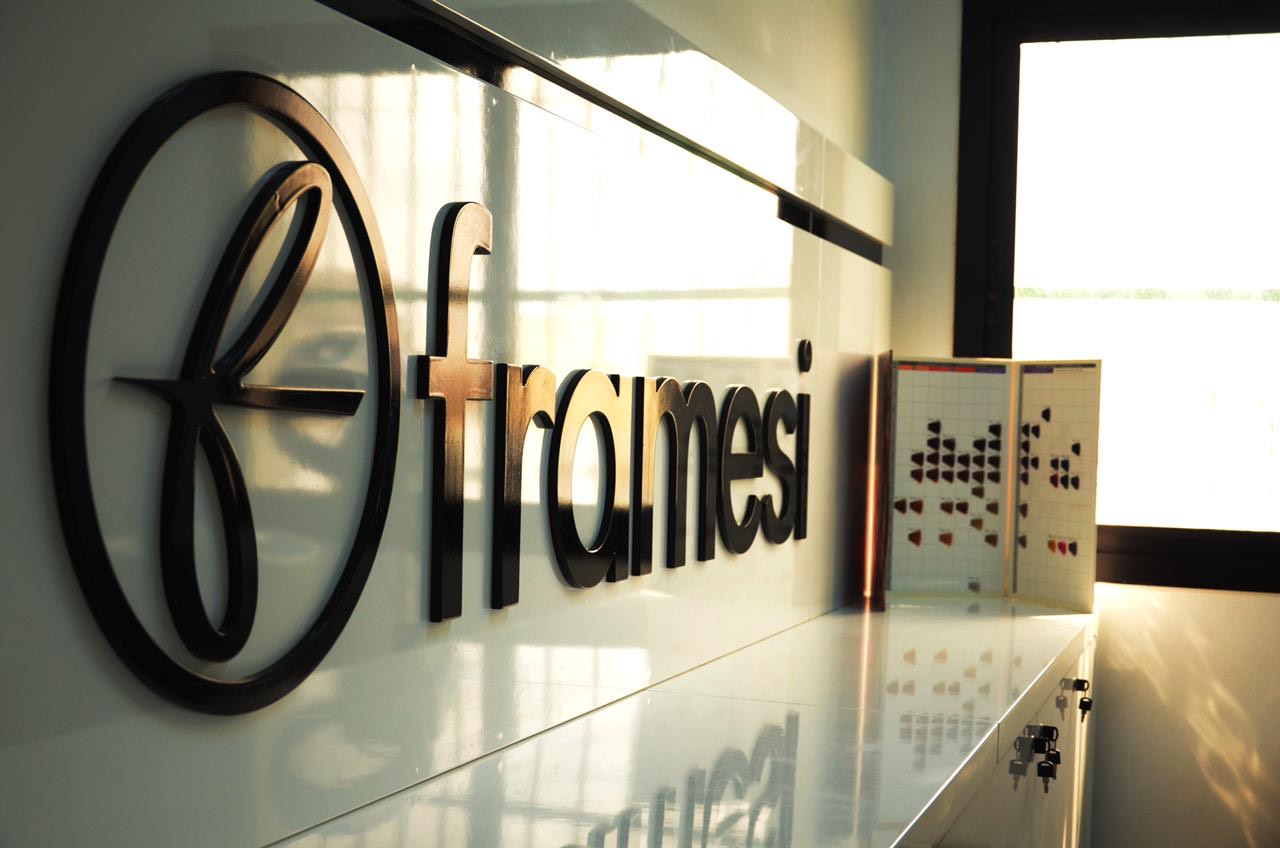 What is your share in the professional market?
"Our share in in professional in-salon colour market is around 30%, making us the leader in the country".
What are your plans for the near future?
"We will continue with the campaign to promote in-salon retail, which has already proved successful. And, of course, a return to regularly visiting our clients to maintain our market share in Tunisia".
Are there any new products being added to your catalogue?
"We have recently started to import brushes from an Italian company – Torino Acca Kappa. I Believe it is going to create good synergy with the Framesi products and be a way to provide our professional clients with a brush brand that can complete our offer".