At CES 2022 in Las Vegas, L'Oréal showcased two innovative tools for improving the colour experience of both their salon and consumer clientele.
Coloright is an AI-connected system for salon stylists which allows virtual try-ons and the creation of custom shades. Colorsonic is a brush-like concept that aims to make home hair colouring easier also for non-professionals.
Returning at CES Las Vegas, L'Oréal strove to maintain some equilibrium by navigating the tricky waters between their salon- and home- colour systems. They did so by proposing two attractive gadgets that promise great improvements for all hair colour results.
Dedicated to hair salons, the Coloright system is a high-tech booth that includes a virtual try-on for 1,500 shades, as well as a hair assessment where you can measure the colour of your hair and its porosity. The great advantage for Salon-goers is that they will be able to create a profile within the Coloright system so they can then get the right hair colour at any participating salon worldwide.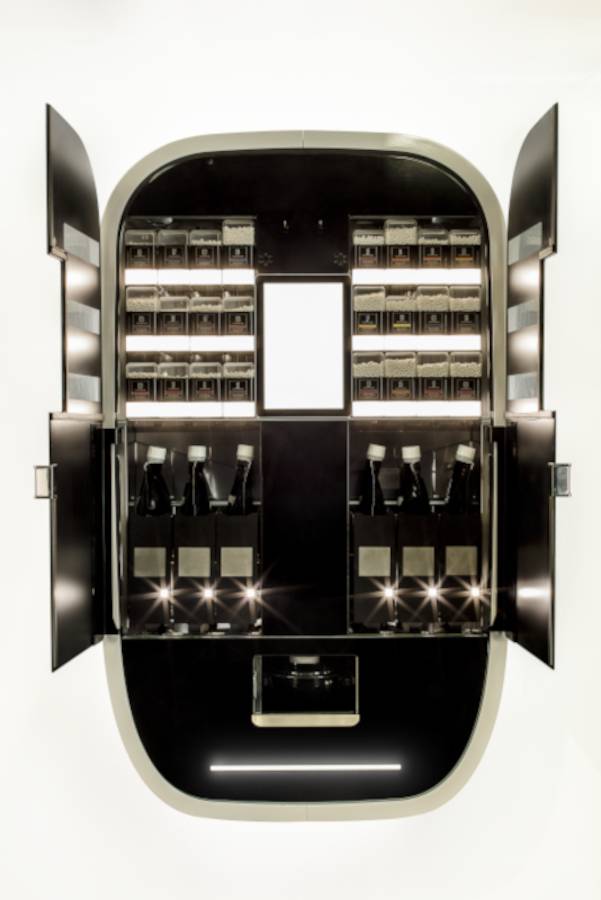 The Coloright Machine analyzes the client's hair, measuring factors that influence color's effectiveness, including haircolor, gray percentage, length, and density.
Another invention is the Colorsonic, a device meant to make dying your hair at home much more convenient. The top half has a nozzle with bristles, while the bottom half stores a cartridge containing a "precise mix of developer and formula." The device works by dispensing the correct amount of hair colour and then the bristles oscillate over 300 times a minute at a specific angle to evenly apply the colour. What the new device promises is a very simple approach: turn it on, brush it through your hair, and get the perfect colour. (No mistakes, L'Oréal says those with darker hair colours will still need to bleach beforehand; the Colorsonic only handles the coloration process.)
It's important to reiterate that home hair colour is a very messy business and the results can be approximate, to say the very least. We would therefor always advocate salon professional colour.
The Colorsonic was tested on over 400 people in the US and internationally, all with different hair types and lengths. The device also won't be limited in colour choices and the plan is to include "daring" colours as well, with more being added over time.
When will Colorsonic and Coloright be available? L'Oréal typically announces its products a year in advance. Coloright is already tested in some salons in France and is planned to have a full-scale launch toward the end of 2022 or early 2023. Meanwhile, Colorsonic will launch under the L'Oréal Paris brand. Pricing has not yet been established, but cartridges will be sold separately. it is expected to be an "accessible product", which will first launch in smaller test batches at the end of 2022, with a large-scale launch in early 2023.