Primed for its annual event this July, the hair & beauty industry's leading B2B trade show in the Americas is all set for an exciting anniversary edition.
Standing at the heart of our dynamic industry, Cosmoprof North America will host its highly anticipated 20th edition at the Las Vegas Convention Center (LVCC) in Las Vegas, NV, from July 11-13, 2023.
This premier platform for new beauty brands, supply chain innovations and industry trends is seen as a chance to expand business networks and explore new opportunities. The event has established a reputation for connecting brands with top retailers, distributors, suppliers, and media professionals. In 2023, the beauty industry continues to thrive, attracting 44% of first-time attendees to Cosmoprof North America.
The 20th edition will return to a one-hall format (the West Hall in LVCC) to ease navigation between different product sectors. Cosmoprof will feature finished products for retail in the following categories: Hair Care, Skin Care & Makeup, and Nails in addition to Country Pavilions and special areas, including Discover Beauty, Discover Beauty Spotlights, Discover Black-Owned Beauty, Discover Green, and The Beauty Vanities.
Cosmopack, the only event that features solutions for the entire beauty supply chain, will include raw materials and ingredients, private label and contract manufacturing, primary and secondary packaging, machinery, and other solutions.
"We are proud of our exclusive programs, such as Country Pavilions, which are supported by foreign governments (such as Italy and South Korea), who recognize the importance of creating exposure for their brands in the US," says Enrico Zannini, General Manager of BolognaFiere Cosmoprof.
"The professional beauty space is growing and innovating like never before," shares Nina Daily, Executive Director of the Professional Beauty Association, "and Cosmoprof North America allows leading brands the prime opportunity to pave the future for the beauty industry as a whole."
Ed McNeill, SVP of USA Beauty LLC, adds, "This year's edition boasts an unprecedented number of sponsored buyers, retailers, and distributors, both domestic and international, such as Bloomingdale's, Walmart, Nordstrom, Costco, Neiman Marcus, Macy's, The Detox Market, Belk, Thirteen Lune, and Sally Beauty."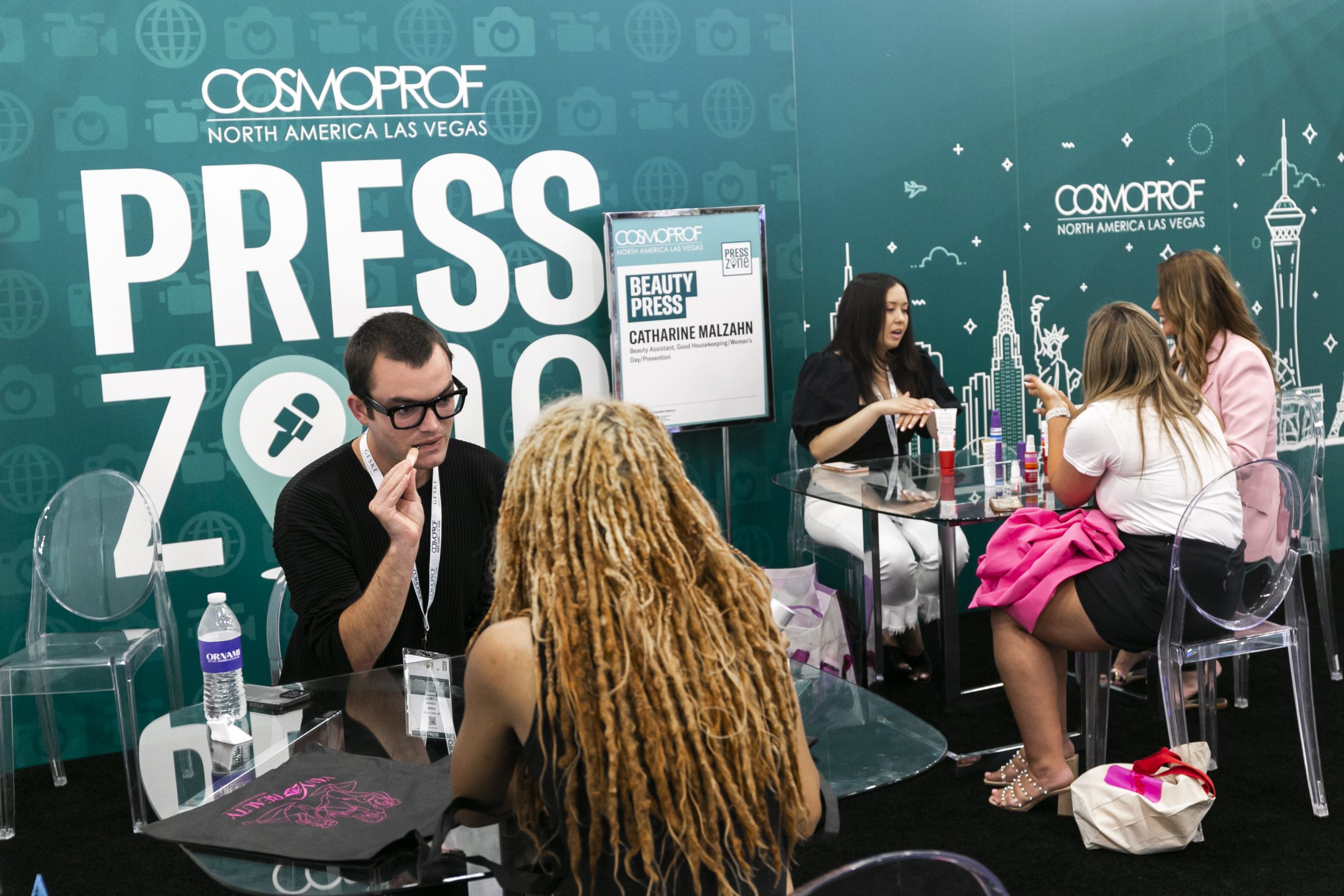 The Cosmoprof North America 20th Anniversary Soirée
The Soirée, hosted on the first day of the event, will celebrate two decades of bringing the beauty industry together and will feature a presentation of the Cosmoprof North America & Cosmopack North America Awards winners. For the first time, this year's winners, along with all global Awards winners, will be presented and displayed at Cosmoprof Bologna in March 2024.
Returning Partnership with City of Hope
Another anticipated return will be the partnership of Cosmoprof North America with the City of Hope, one of the country's top ten comprehensive cancer centres, ranked by U.S. News and World Reports. The City of Hope will co-locate its renowned Beauty Industry Spirit of Life Celebration with Cosmoprof North America, kicking off the biggest week in beauty at Resort's World on July 10th. The event will honour long-time Cosmoprof North America partner, Dr. Farouk Shami, Chairman & Founder of Farouk Systems, inc.