From 5th to18th October, operators and companies flocked in great numbers to use WeCosmoprof's digital tools, taking advantage of this opportunity to build business relationships and make new contacts.
Th organisers are very satisfied with engagement figures during the second edition of WeCosmoprof, the digital event of the Cosmoprof Worldwide Bologna international network. In fact, over 40,000 visitors had access to in excess of 500 companies who were presenting their products across the various platforms available at the event: Cosmoprof My Match, WeCosmoprof x Alibaba.com, WeCosmoprof x BORN, and WeCosmoprof x Needl.
"WeCosmoprof, with its advanced match-making tools, has allowed operators and companies from all over the world to relaunch their activities in total safety, overcoming the restrictions in force today," declares Gianpiero Calzolari, President of BolognaFiere. "Thanks to the synergies created with our international partners Alibaba.com, BORN and Needl, we were able to offer an unprecedented system of matching between supply and demand, laying the foundations for new projects and development opportunities. "
It goes without saying that the times we are living are bound to create new experiences every time we try to reorganise an event, due to the rules and restrictions dictated by the pandemic. The number of global online gatherings, are increasing at an unexpected rate, while the rules and the etiquette are still in their infancy; hopefully, every experience takes us one step nearer to doing so.
The numbers of attendees and speakers that Wecosmoprof registered confirmed people's need to have a new effective way to hold business meetings. While human contact remains tricky, WeCosmoprof can guarantee the availability of tools suitable for every sector and distribution channel.
The conference sessions scheduled during the whole event's duration saw over 5,000 users taking part in webinars. The CosmoTalks – The Virtual Series sessions involved more than 100 speakers: international journalists, experts, market analysts, business managers, and influencers. They shared their predictions for the industry's future, analysing the long-term effects of the increasing digital habits, new communication strategies, innovative solutions for retail and new social and environmental scenarios.
On top of all that, there was no lack of updates on the economic situation, with market data for the hair sector and the sharing of the measures needed today to protect the profession.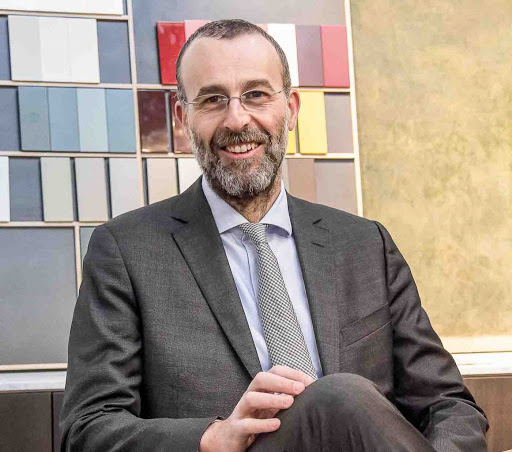 Enrico Zannini, General Manager of BolognaFiere Cosmoprof.
The organisers are very pleased with the results of this digital event, but they are well aware that this are not a solution to all the problems brought on by the health crisis: the market needs a much fuller recovery.
"This edition of WeCosmoprof has given us very satisfying results," underlines Enrico Zannini, General Manager of BolognaFiere Cosmoprof. "Now, we need to look ahead and continue to work to facilitate the recovery. The digital event is complementary to the actual fair experience, but it cannot be the only solution. No platform can replace the value of human relationships and the possibility of testing a new product, a texture, or a fragrance. Our goal is to keep producers, retailers, and buyers in contact in this delicate historical phase, then return to Bologna, in our exhibition centre, and strengthen the foundations for a new rebirth for our industry. "