While China seems to have contained the spread of the Covid-19 virus, European nations are still in the throes of rising numbers of infections that have not yet peaked and the United States is still floundering on a federal level, leaving the individual States to take drastic actions.
So far, most of Europe is on lockdown and many are expected to have to extend April deadlines until at least Easter. Yet in the United States, where numbers of infections are rising alarmingly, especially in densely populated metropolitan areas, only a handful of states have decided to dispense "shelter at home" orders and close unnecessary businesses – including hairdressing salons, barbershops, and other personal care establishments – following European lock-down models. In some cases, small business owners are taking matters into their own hands and shutting their doors to clients amidst apologies, well-wishing, and promises to reopen as soon as possible.
In the meantime, some associations, brands, and professionals are publishing statements to outline safeguards to be put in place and words of encouragement and support. For example, the Professional Beauty Association (PBA), the largest and most inclusive membership association representing the professional beauty industry by connecting, educating, celebrating and fighting for the community it serves, elow are the actions as of March 17th, 2020 that the PBA is taking the steps below to support the professional beauty industry during this crisis:
● PBA's Government Affairs team monitors any and all legislative activities diligently. If an opportunity surfaces during the coronavirus crisis to support the professional beauty community, PBA members who have activated their benefits under their membership will receive a call-to-action directly from the PBA via email.
● As the U.S. Senate currently works to develop an economic stimulus package, the PBA team is engaged and is asking Congress to include the 45B FICA tax tip credit as part of the package. PBA encourages the salon industry to help us take action to get this critical legislation passed as soon as possible. The Take Action link is HERE
● PBA will continue to work diligently to be a reliable resource for the industry by collecting state and federal information and making it readily available in one, organized place. We will update content daily on our website at www.probeauty.org
● The health and safety of our community is our foremost concern and the PBA believes access to a tele-health service, at minimum, should be available for everyone. To remove any financial barrier, the Professional Beauty Association is offering a one-year complimentary PBA Preferred Membership (a $50 value) to all licensed professionals or salon/spa employees who do not currently hold an active membership. This Membership provides access to a tele-health subscription for $10/month which will cover both physical and mental health needs for the family 24/7. This special program expires April 15, 2020 and can be accessed by texting BEAUTY to 88202 or directly at https://probeauty.wufoo.com/forms/were-in-this-together/
Pravana also sent a message stating that as a company they were implementing social distancing practices in order to keep employees and artists health, leading to work-from-home solutions and the postponing of in-person events until further notice. Instead, in the world of hairdressing where education continues to be of the utmost importance, they will remain active at Pravana's free YOUniversity series on YouTube, led by Pravana educators, "live" events and educational opportunities on PRAVANA's Facebook Tuesdays and Thursdays at 1 p.m. PST and continue activity on Instagram to keep contacts alive.
Andis is also supporting their partners, responding to this crisis by putting out several educational tools and resources to provide guidance for barbers and salon professionals, including a series of "survival tips" on Safety Sanitation Practices, Social Media Best Practices, and methods of Communications.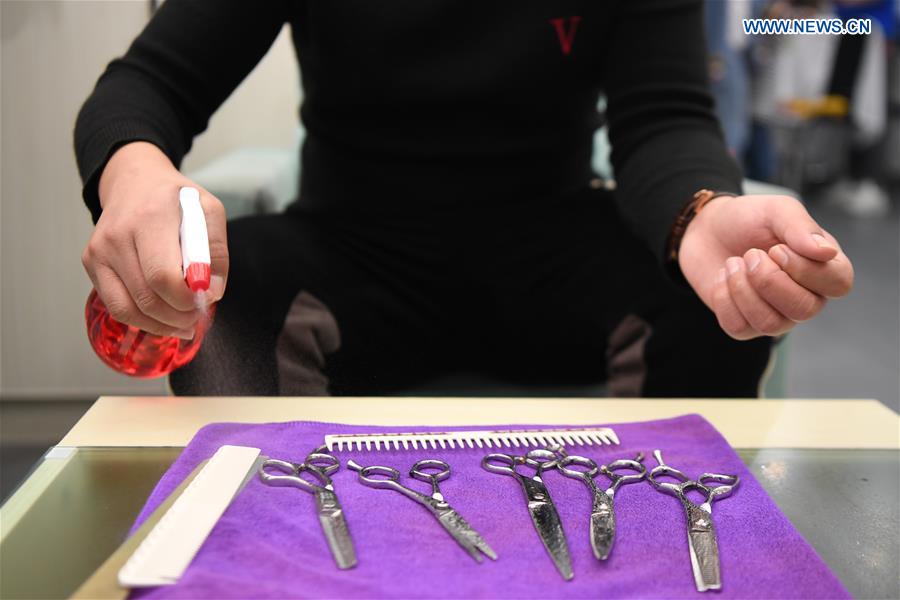 As of recently, New York, New Jersey, Connecticut and Pennsylvania have declared statewide shutdowns of hair salons, barbershops, tattoo parlours, and spas to contribute to flattening the curve, while some cities in California have announced the closing of these businesses. However, the federal government and other states, for whatever reason, seem reluctant to implement such draconian measures at this time. Updates are arriving on near-hourly basis, as the situation is evolving so quickly.