The 3rd edition of Beautyworld Saudi Arabia concluded on a successful note, welcoming 4,758 Saudi trade delegates through the doors of the prestigious Riyadh International Convention and Exhibition Centre.
After more than two years deprived of fair and exhibition, our industry showed an amazing response to the Kingdom's only dedicated exhibition for beauty products, fragrances, haircare, and well-being.
76 exhibitors from 11 countries were delighted to be back in a safe, controlled physical environment at the purpose-built Riyadh venue.
The interest of the international industry in this event should not be surprising as Saudi Arabia is one of the world's most flourishing beauty markets. According to Euromonitor International revenues will top US$5.5 Billion in retail value this year, up by nearly three per cent compared to 2021.
Following two equally successful editions in the Western port city of Jeddah in 2018 and 2019, Beautyworld Saudi Arabia 2022 made its Riyadh debut in style. The Kingdom's capital and commercial hub guaranteed the presence of high-quality visitors and serious trade buyers.
Beautyworld Saudi Arabia is set to return for its 4th edition from 21st -23rd March 2023.
"Beautyworld Saudi Arabia has once again demonstrated its position as the most influential trade fair brand specifically catering to the needs of Saudi's beauty, hair, fragrance, skincare, and cosmetics industries," commented Maria Cecilia Canlas, interim Show Director for Beautyworld Saudi Arabia. "After such a long break, this year's edition has been a magnet with quality visitors and contacts in a safe and engaging environment. We feel privileged to have successfully reunited the industry once again, and look forward now to an even bigger, more successful show in 2023."
General Manager Manwel Yehya said the company was delighted with the visitor response and is confident of some fruitful partnerships: "We have nine brands in our portfolio and are launching two key brands in the Saudi market. We're going to present in the Saudi market from today onwards, and we're so happy to be a part of Beautyworld Saudi Arabia. The response has been outstanding and we will be exhibiting more often."
Among exhibitors, Juana Birkenkamp, Communications Specialist at Parfex, a French fragrance house said – "Saudi Arabia is such an important market for us, and likewise Beautyworld Saudi Arabia has been that crucial platform enabling us to meet new clients and establish some strong networks. We're developing a special collection that follows the vision of Saudi Arabia and we've had a very good audience this week, which is why we're coming back next year."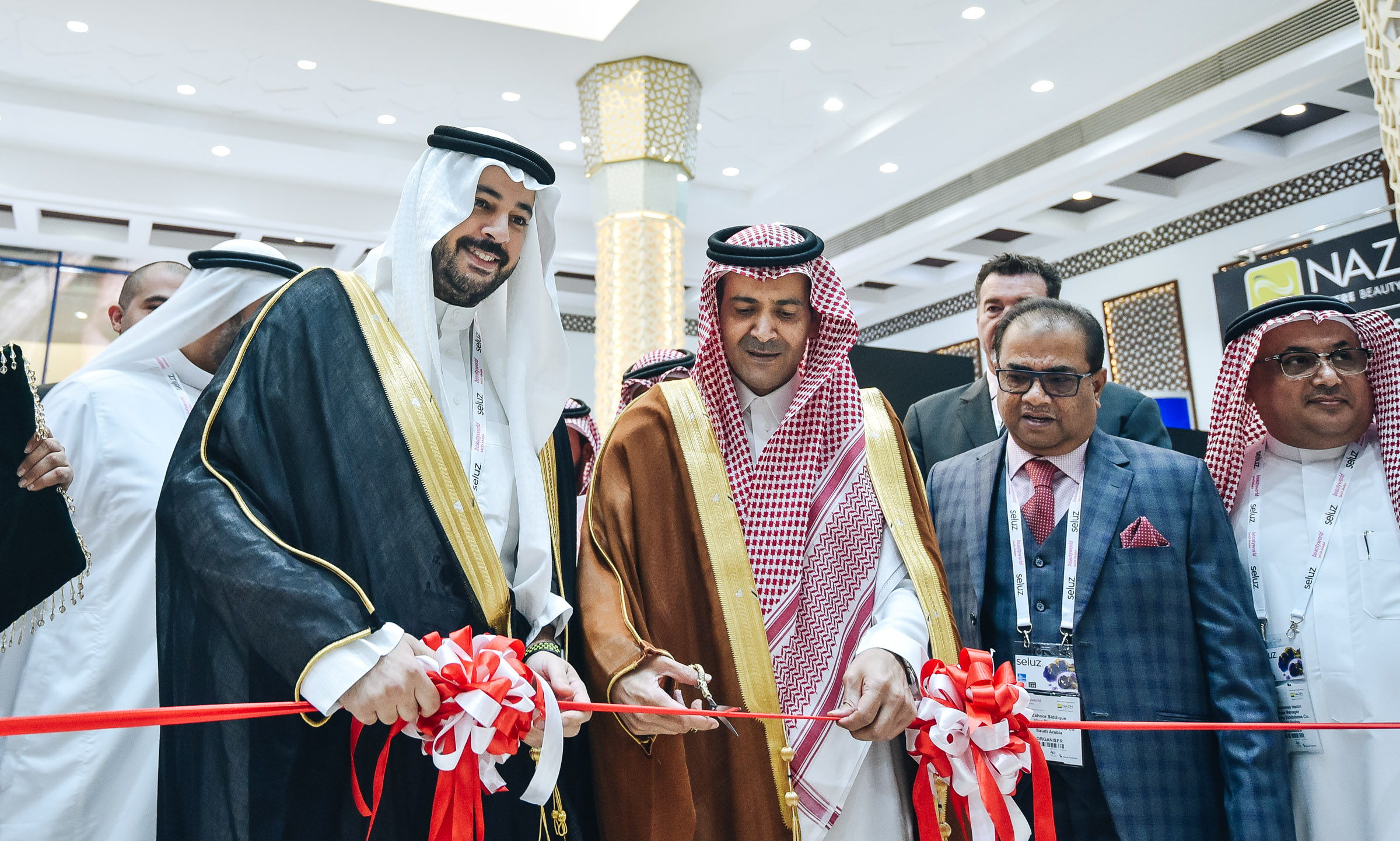 About Saudi Consumers
Saudi consumers are extremely well informed, with social media driving awareness of product ranges and availability. Saudi Arabia has the global highest YouTube watch time per capita with the channel's beauty-focused content attracting over 1.9 billion views in the Kingdom – a figure reported to be rising by almost 187 per cent annually – while Google has reported that Arabic beauty content is growing faster than that produced anywhere else worldwide.
The Kingdom's GenZ and Millennial consumers are becoming increasingly conscious about product ingredients and demand for organic, vegan, and ethically sourced cosmetics is growing. Hygiene has also risen up the agendas of fitness suites, salon, and spa customers who have become more health and safety aware as a result of the pandemic and this will see many manufacturers and health facility owners look for products that can provide these safeguards."
Five editions in the world
Beautyworld Saudi Arabia is the 5th Beautyworld event globally, following annual shows in Dubai (Beautyworld Middle East) and Japan (Beautyworld Japan, Beautyworld Japan West, and Beautyworld Japan Fukuoka).
More information is available at www.beautyworldksa.com
Stay update on international trade fairs and the latest market news: follow Estetica Export on LinkedIn.