Appointments coming up for big and small shows and exhibition around the world
---
ATTENTION: RESCHEDULED FAIRS
Beauty Düsseldorf

(originally scheduled for March 6-8)


Postponed

. Dates to be decided.
Venue: Messe Düsseldorf
www.beauty-duesseldorf.com
Top Hair Düsseldorf

. (originally scheduled for March 6-7)


Postponed

. Dates to be decided.
Venue: Messe Düsseldorf
www.top-hair-international.com
Beauty and Hair Expo Zagreb

(originally scheduled for March 6-8)
Has been

postponed

to September 25-27 2020. For more details please, check the website.
Venue: Zagreb Croatia
Website: http://www.zv.hr/fairs-2863/beauty-days-fitness-3591/3591
Beauty Asia Singapore

(originally scheduled for February 24-26)
has been
rescheduled

to AUG 4-6.
www.beautyasia.com.sg
CIBE China International Exhibition Fair Beijing edition

(originally Scheduled for February 25-27) has been postponed to July 29-31, according to the fair official website.
www.beijingbeautyexpo.com/bj/
---
China International Beauty Expo Guang Zhou
(March 10-12)
With its 3500 Exhibitors and 900.000 estimated visitors, it is the largest and leading Beauty Industry Trade Fair in China. China International Beauty Expo celebrates 30 years of exciting performances in the beauty and cosmetic world. On display all kinds of products: skincare, cosmetics, hair, natural health, and nail products, as well as equipment and tools for the beauty salon, daily cares and sanitation products, accessories, perfumery, packaging material.
With the aim to expand the beauty expo culture and expose it to the international market, this event comes with conference and speeches to attract and educate the attendees.
Venue: Export Fair Complex Guang Zhou
Website: www.chinainternationalbeauty.com

---
The Beauty Experience New York (March 8-10)
An Event Dedicated to independent stylists, Owners, Managers & Professionals.
Created by the union of two historic industry-icons, American Salon and The International Beauty Show, The Beauty Experience New York is the ONLY event for independent stylist professionals to easily test the quality of beauty products before making a purchasing decision.
The greatest opportunity to buy and sell professional beauty products on the east coast
Venue: Jacob Javits Convention Center New York City
Website: https://ny.thebeautyexperience.com
Important Announcement: Regarding Coronavirus
The Beauty Experience New York is looking forward to welcoming you to this years Beauty Experience and IECSC New York, taking place March 8-10, 2020.
The safety and health of our visitors and partners is our number one priority.  At present, we do not foresee any impacts for the upcoming Beauty Experience or IECSC events, but as a precaution, we are introducing new measures to increase the safety of all attendees.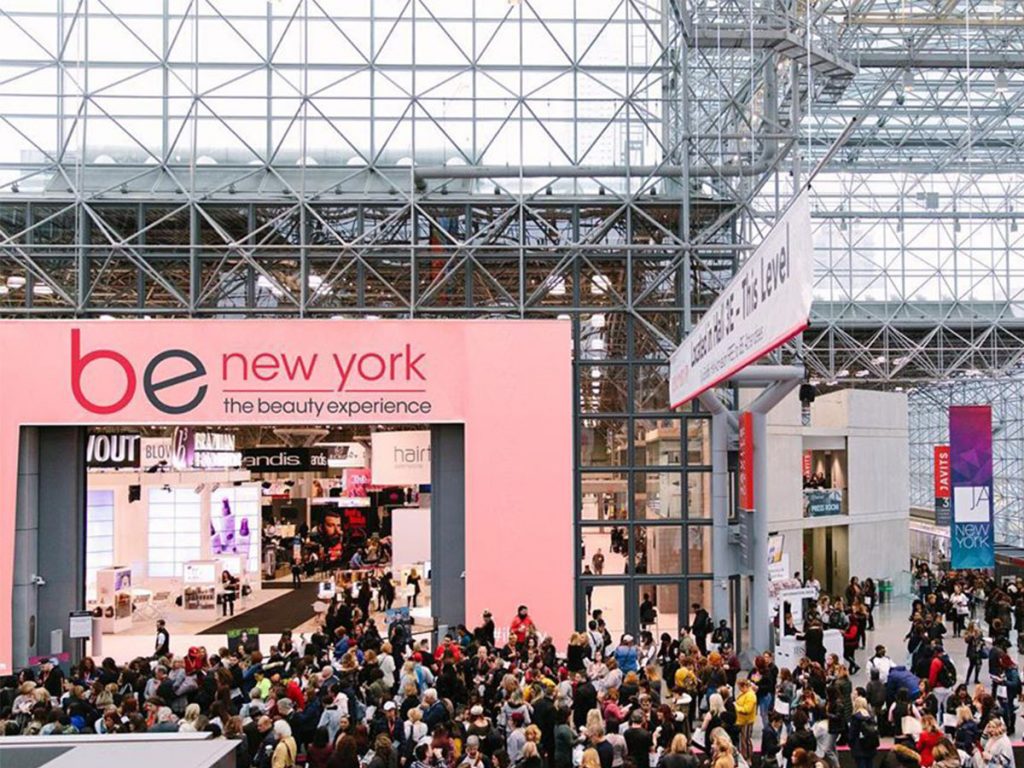 ---
Irish Beauty Show (March 8-9)
The largest Irish Beauty show where you can engage with over 193,891  UK & Irish Beauty and Hairdressing Professionals thanks to its ever-growing, highly targeted database.
With its 350 brands on display, it is statistically proven to be Ireland's largest, most attended annual trade beauty event. The Irish Beauty Show is the only beauty show to verify with industry identification to know exactly who walks through the doors.
Venue: Dublin, Ireland
Website: www.irishbeauty.ie

---
Beauty Forum Warsaw – Spring edition (March 7-8)
The 33rd edition of Beauty Forum Warsaw confirms the annual growth that this event has shown: they expect over 16 000 visitors and about 220 exhibitors presenting their offers! The Beauty Forum fair is the largest Polish event for professionals in the cosmetics trade, organized regularly since 1997. It is a business and education oriented event in nature, directed towards all people professionally associated with cosmetics. It is here, that during each edition cosmetics companies leading on the Polish and international market present their newest trends, products and treatments.
Venue: Global Expo Warsaw
Website: www.beauty-fairs.com/trade-shows/#poland

---
Expo Belleza Fest (March 1-2)
One of the most interesting exhibitions of Mexico, Expo Belleza Fest brings together professionals of the beauty industry and providers of cutting-edge technology, products, techniques and trends for comprehensive care.
It represents a space to create new opportunities and move the Beauty industry towards modernism and professionalism. Expo Belleza Fest wants to be the hub of business development towards a more competitive and world-class market.
Venue: World Trade Center, Mexico City
Website: https://www.bellezafest.mx

---
Jesal Extetic 2020 (February 29 – March 2)
Salón de Estética, Cosmética, Belleza y Peluquería. Congreso Nacional de Estética
Many events will take place in one single occasion: the 28th National Aesthetic Congress of JESAL, and EXTETIC, the 29th Aesthetics, Cosmetics, Beauty and Hairdressing Salon,
Furthermore on the show side 2 hair happenings: the Hair Show of Alcante and the 18th Salon of Hairdressing, both organized by the Provincial Association of Beauticians of Spain, the Association of Hairdressers of Caballero (APEPCA), Associated Hairdressers of Alicante and the Alicante Fair Institution.
A wide offer that includes: contests, hundreds of products offered at special prices for professionals, display of brands specialized in beauty, aesthetics and hairdressing, and also services, seminars and innovations.
Visitors will also have a chance to participate in talks and conferences on trendy makeup and hairdressing ideas, massage and beauty techniques.
Venue: IFA Institución Ferial Alicantina
Website: https://www.feria-alicante.com/ferias/jesal-extetic-2020/
Facebook https://www.facebook.com/JesalExtetic/
---
Beauty Forum Swiss (February 29 – March 1)
"Le Salon Professionnel Suisse de la Beauté"
A "must" in the field of classic cosmetics, suppliers present here their new products and treatments, decorative cosmetic devices, as well as the latest products and trends in the areas of Wellness and Spa.
The three championships and trophies are a highlight for competition participants and professional visitors to the Beauty Forum Swiss fair. In addition, in 2020, for the first time Beauty Forum Swiss will host the Nailympion Swiss Competition.
Venue: Messe Zürich
Website: www.beauty-fairs.ch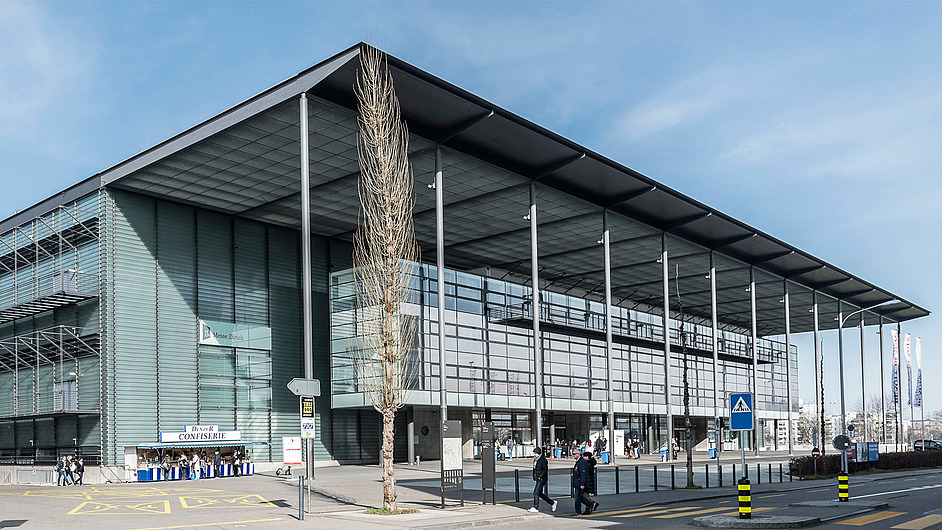 ---
Saigon Beauty Show (February, 27-29 )
Considered the most vibrant Beauty Exhibition in Vietnam, it takes place in Ho Chi Minh City (previously known as Saigon) a thriving commercial center with a wide spectrum of industries, driving Vietnam towards social and economic prosperity. Accounting for just 0.6% of the country's land area, and 10% of the Vietnam population, Ho Chi Min City contributes to over 22% to the country's overall GDP.
Saigon Beauty Show is expected to be a great place to open new doors of trading opportunities for both local and international enterprises. Among the exhibitors, all categories are represented: Traders, Distributors, Retailers, OEM/ODM Manufacturers, Wholesalers, Importers and Exporters
Dealing with different kinds of products: Cosmetics, hair, nail, and health products.
Venue: Hall A2, SECC, HCMC, Vietnam
Website: www.saigonbeautyshow.com/fairDash.do

---
Beauty Africa Expo (February 21-23)
Website: www.growexh.com/beautyafricaexpo
Venue: Diamond Jubilee Hall – Dar-Es-Salaam Tanzania
Beauty Africa Expo 2020 is the prime event in Tanzania attracting visitors from 12 African countries. Exhibitors from 15 countries will be exhibiting a wide range of products from the following sectors: BEAUTY & COSMETICS, HAIR PRODUCTS & EQUIPMENT, WELLNESS & SPA, FITNESS, HEALTH, AND PHARMACEUTICAL.
The exhibition will be held at Diamond Jubilee Hall, the perfect venue for hosting International trade exhibitions in Dar-Es-Salaam. It is spread over a vast area. The Diamond Jubilee Hall Exhibition center is one of the most attractive places for buyers and visitors in Tanzania as they are able to see the new brands and products under one roof.
Visitor Profiles: Importers, Wholesalers, Distributors, Agents, Retailers, Beauty Salons, Spa Owners, Manufacturers, Beauty academy, Senior Government Officials.
---
Professional Beauty GCC (February 17-18)
Website: www.professionalbeauty.ae/e/pb/site/Home
Venue: Festival Arena Dubai UAE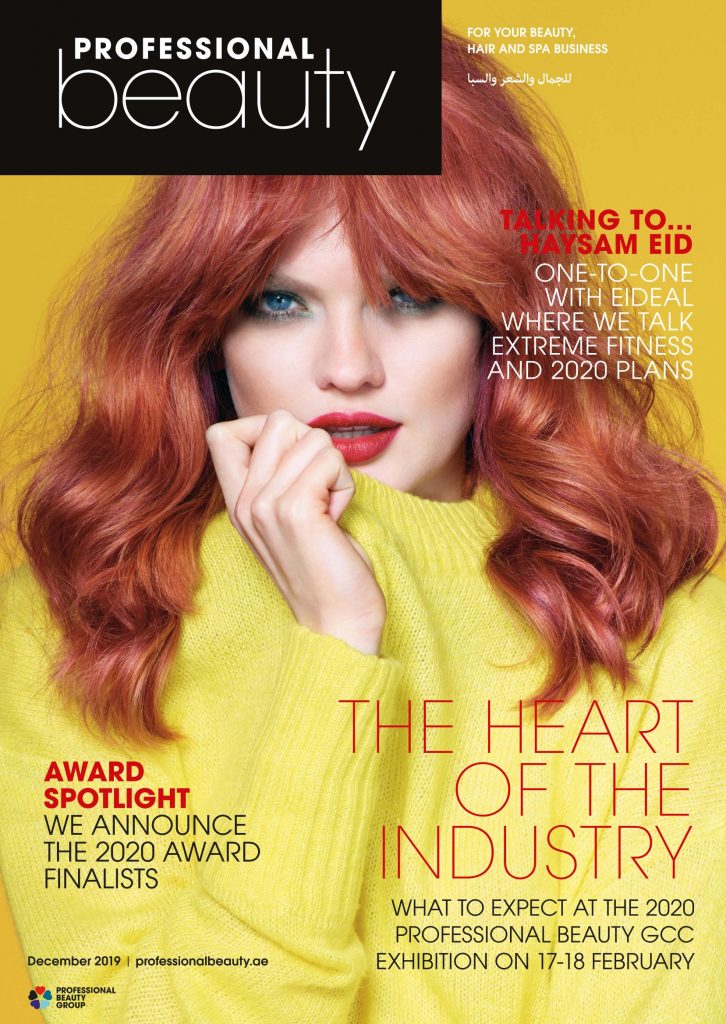 Professional Beauty, one of the world's leading trade expos with 8 shows across 4 countries showcases the beauty world's best-known hair, skin, make-up, nails, and furniture brands. A trade event that enables professionals from across the industry to meet the right people, discover the latest innovations and get updated on the forthcoming trends – all in one place.
After a successful launch in the region in 2015, the Professional Beauty GCC exhibition attracted 5,028 influential salon and spa decision-makers from across the Middle East in 2019 and will be back on 17-18 February 2020 at Festival Arena, Dubai with a bigger and better offering for any business. Backed by an unprecedented marketing campaign, Professional Beauty GCC will guarantee that only suppliers serving the needs of salons and spas will be exhibiting, creating an event that will act as a catalyst for growth for the salon and spa professionals across the region.
---
Expo Belleza Profesional (February 16-17)
Website: www.distribuidoraparis.com
Venue: WILLIAM O. JENKINS CONVENTION CENTER, Puebla Mexico
The event takes place in the traditional Convention Center of the City of Puebla. It is divided into three zones which are: Exhibition area, 4 VIP rooms, Audience.
Each zone has different functions in the expo.
Main platform, where Brand Experts present the latest trends.
VIP Platform, which allows a closer experience between brand experts and visitors.
Exhibition and sale of products of the best brands
Furthermore, visitors can find the usual rich program of Seminars, workshops and presentations. Workshops are taught by Experts in Beauty Brands, showing the latest trends and updates in terms of fashion and technology. There will also be theoretical workshop to increase entrepreneurial skills of salons owners.
---
Beauty Valencia (February 15-17 )
Website: www.beautyvalencia.es
Venue: Feria Valencia
The 10th edition of the Valencian Beauty fair is bringing together a wide range of offers for visitors. Education, exhibitions, competitions and also Solidarity. One outstanding initiative is the attempt they are organizing to beat the world Guinness record of the number of simultaneous haircuts.
For more info also check our presentation:
---
Belleza, Moda y Cosmética (January 31 – February 2 )
Website: www.feriadelabelleza.com
Venue: Feria Badajoz IFEBA
The Feria de la Belleza, Moda y Cosmética – Hispanic-Portuguese event held in the South West of the Iberian Peninsula – will celebrate its 13th edition from January 31 to February 2 2020 at Feria Badajoz IFEBA. The event focuses on the sectors representing the care of body image, integral beauty and fashion. The aim is to become a leading platform in integral beauty and fashion in the area of the Iberian Southwest, Spain and Portugal.
For more info also check our presentation:
---
Beautyworld (February 3 – 4)
Website: www.beautyworld-japan-fukuoka.jp.messefrankfurt.com/fukuoka/en.html
Venue: Fukuoka Kokusai Center Japan
After the success of the 2019 edition, the seventh edition of Beautyworld Japan Fukuoka, the leading beauty event in the Kyushu region, is opening on February 3rd at Fukuoka Kokusai Centre. The fair showcases a wide range of products, services, techniques and information related to cosmetics, aesthetics, nail, hair and beauty equipment for salons. Organizer are expecting to break last year's records of 112 exhibitors from four countries (Domestic: 108, Overseas: 4) and 5,136 professional visitors from all over the Kyushu region.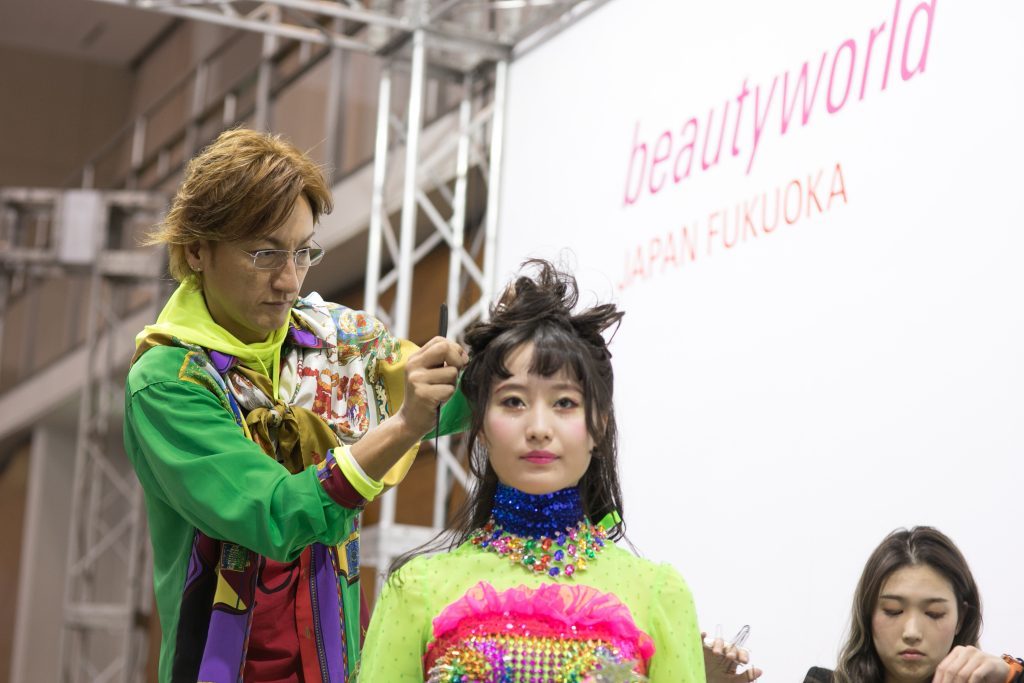 ---
Interbeauty (February 7 – 8)
Website: www.incheba.sk/en/exhibition/interbeauty-2020
Venue: Viedenská cesta 5, Bratislava, Slovakia
Beauty, health and well-being. The spring international fair of cosmetics in Bratislava offers of the latest trends in the skin, body, hair and nail care industry. Accompanying programs are brimming with hairdressing and make-up competitions and exhibitions, topics designed for experts and professionals, salon owners and everybody who is interested in beauty. Also gentlemen will enjoy a special area, featuring products and services dedicated especially to them, including presentations of hairstyle trends and beard styling.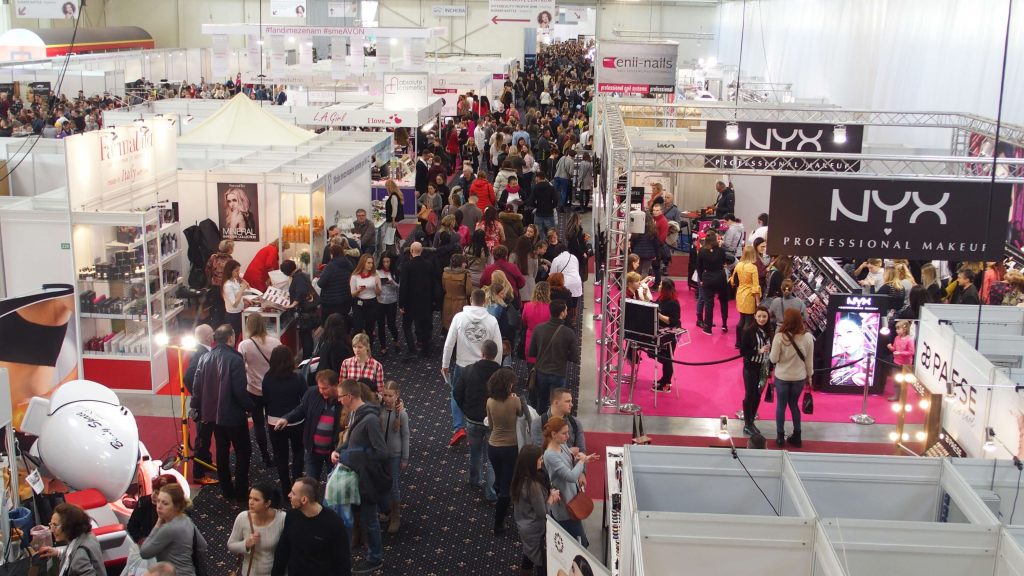 ---
Expobelleza Andalucia (February 8-10)
Website: www.expobellezandalucia.com/
Venue: FIBES, Palacio de Exposiciones y Congresos de Sevilla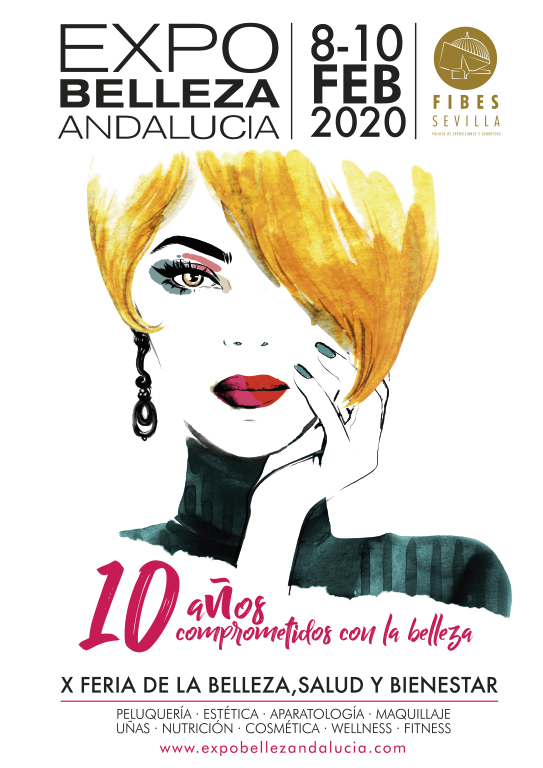 EXPOBELLEZA ANDALUCÍA, Beauty, Health and Wellness Fair, will celebrate its 10th anniversary at FIBES, from February 8 to 10, 2020.
FIBES is getting more and more popular in Southern Spain as a perfect venue to host congresses, conventions, exhibitions, product launches, and other meetings, of national and international levels. Expobelleza Andalusia offers Great opportunities and represents a meeting point where companies and professionals can display products, services, and news to establish business relationships with other professional visitors from sectors related to the world of beauty; aesthetics, hairdressing, nails, makeup, appliances, cosmetics, nutrition, and well-being.
---
Beauté Sélection Strasbourg (February 9-10)
Website: www.beauteselection.com
Venue: Palais des Congres – Strasbourg France
Included in the rich calendar of Beauty Selection events all over Europe, the Strasbourg edition is the first of the 2020 series. It offers rich proposal of Shows from international protagonist of the Beauty world as well as a wide range of Master classes, seminars and conferences to discover the state of the art of the profession.
---
Cosme Tokyo (January 20-22)
Website: www.cosmetokyo.jp/en
Venue: Makuhari Messe, Japan
Cosme Tokyo Japan is opening with 880 exhibitors from 30 countries. Local gems and international brands for a trendy cosmetics experience. It is the largest and most complete Cosmetics show in Japan. That's why at Cosme Tokyo you can find lots of Made in Japan products which are not displayed in any other exhibitions. You can even filter for products using regional and traditional ingredients like cherry blossom, rice, and sake – enough to attract the attention of international visitors. For more info you can check the presentation here: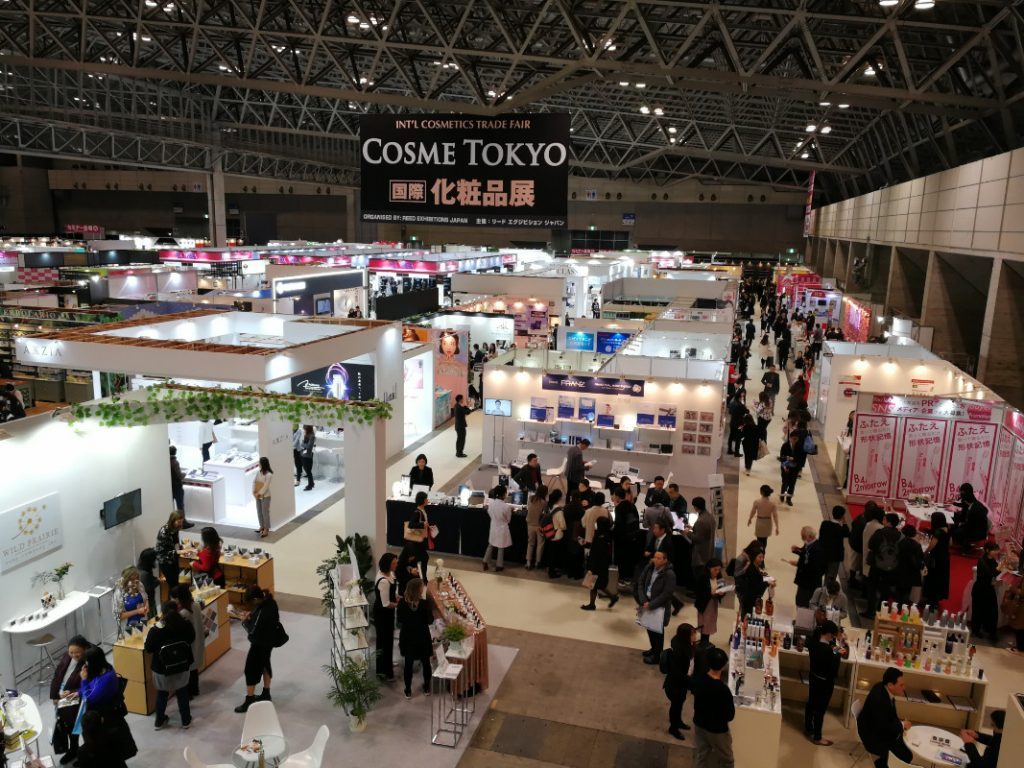 ---
ISSE (January 25-27, 2020)
Website: www.probeauty.org/isse
Venue: Long Beach Convention Centre

The following weekend, the show travels to Long Beach California for ISSE. It is one of the biggest events in professional beauty in the USA, this year it goes back to Long Beach and it is expected to be better than ever! Visitors can experience the best in professional hair, skin and makeup education, spend time with friends, discover innovative new products, and attend the most prestigious awards show – all in one unbelievable weekend!
One Location for plenty of opportunities. The International Salon + Spa Expo is the one-stop destination for the most interactive experience in professional beauty. With more than 30,000 licensed professionals, salon owners, students, industry influencers and educators, ISSE is the destination to showcase the newest innovations, trends, and techniques.
ISSE offers unparalleled opportunities to promote brands and products through targeted exhibitor and sponsorship offerings. Sunny Southern California will be the background where the industry's hottest brands will stage their best education masters: over 200 classes by the most acclaimed teachers. Business opportunities will not be neglected, as great chances to connect new partners within the industry will be offered in the ISSE Pro Connect Lounge.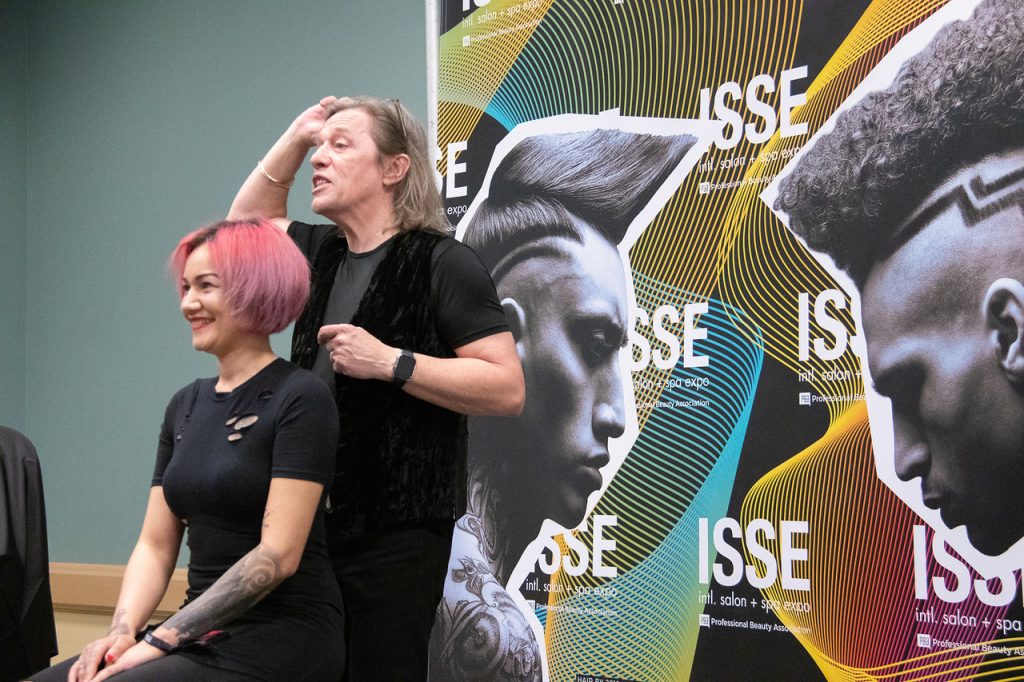 ---
Ghana Trade Show (January 30 – February 1)
Website: www.growexh.com/ghanatradeshow
Venue: Accra International Conference Centre
And the first African fair of the year, in this quickly developing continent. Ghana Trade Show is the main international event for all trades in the region. Setting new highs for participation from over 20 countries and visitors from over 12 African countries. In the cosmetics sector the following products are on display: Personal Care, Skin Care, Hair Care, Color Cosmetics & Makeup accessories, Perfumes & Fragrances as well as OEM & Raw materials, Ingredients, Machinery & Packaging equipment