In the Far East, there are three countries where cosmetics enjoy special consideration and success.
Analysis of the international cosmetic markets has indicated some countries that have been growing significantly in the recent past and seem even more promising for the coming 2020. Looking in particular in the Asian Pacific area, experts observed three countries with very encouraging figures and features for further growth of their domestic cosmetics markets, they are Indonesia, the Philippines, and Thailand.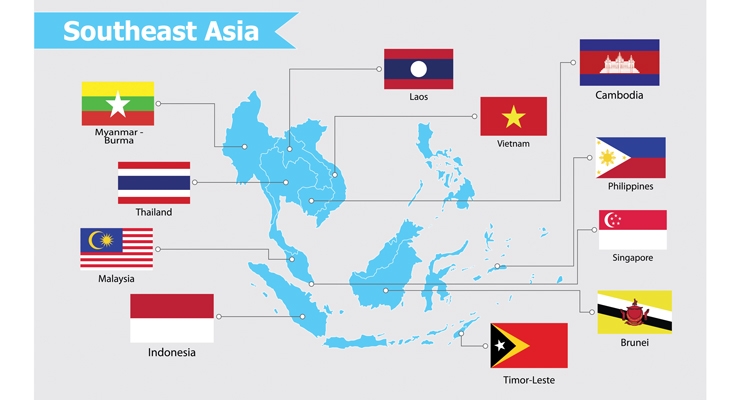 Indonesia
Indonesia is the largest nation in Southeast Asia and, with a population of over 260 million, representing the fourth most populated country in the world.
This enormous market size, together with an increased purchasing power of part of the population, has led to Indonesia's development as a target market for the largest global cosmetic companies. Moreover, Indonesia has been the fastest-growing mass-market since 2018. Therefore numerous international companies are maintaining their investment in the country believed to have the potential to challenge even Thailand in terms of formulation expertise.
Mr. Francois Bleger, head of Clariant business unit industrial and consumer specialties, declared: "We believe in continuity. If you wind the clock back 10 years, we were focused on China, 20 years ago it was Japan. Right now, we are establishing a footprint in the center of the South East Asia region and our strongest base and platform since has always been Indonesia."
The Philippines
The signs that the Philippines are becoming an important market in the area are many. Shiseido, the Japanese cosmetic maker, announced that it was establishing a subsidiary in the country to strengthen its foothold in it's three billion beauty market.
The potential of a growing middle-class and a popular e-commerce market already caused the Philippine economy to flourish.
In the recent past, Philippines consumers were mostly concern about low-cost products. But now consumer tastes are being upgraded because their income is increasing as well. Now they are willing to pay a bit more when it comes to cosmetics and are no longer always satisfied with just the basic products.
In any case, there are still challenges ahead to make this market even more open to foreign brands. Strict regulations and taxation rules, especially on imported cosmetics, are still a hurdle to be overcome. The level of beauty and personal healthcare education in the country is still a work-in-progress that major companies seem to view as an opportunity for growth:  people are eager to learn and the brands that offer more and better information have better chances of attracting consumers.
Thailand
Official statistics published by the International Trade Administration confirm the great potential of the Thai cosmetic market: the beauty and personal care products market was 6.2 billion dollars in 2018 and is expected to reach $8 billion in 2022.
What traditionally makes Thailand special and somehow surprising is the remarkable ability of local suppliers to offer the newest innovations. It is a strong and dynamic market where cosmetics products can reach the market very quickly and, most importantly, consumers are curious and increasingly eager to try new proposals.