Opinions from ITALY
At a time when companies are still up and running, but normal routines have been disrupted and business plans postponed or cancelled, we have posed a couple of basic questions :
How is your company facing the consequences of Coronavirus outbreak?
As a result of the impact of the Coronavirus, what kind of support would you expect to be forthcoming from external organisations that have an impact on your business, such as Public Institutions, Media Companies, Events Organisers, Importers/Exporters, Distributors etc..?
Here are some replies from Italian Companies:
Gianni Manzetti, co-owner of Farmen, an Italian company with more than 50 years of history, give us his viewpoint.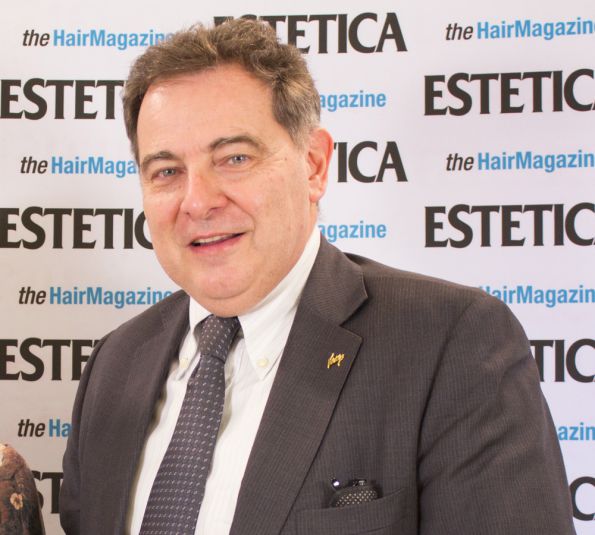 "Like most Italian companies (as well as others) we were obliged to temporarily suspend every type of training and convention activity, in addition to the cancellation / postponement of the leading fair and fashion events in this sector throughout Europe. Even Incentive trips planned for the first semester of 2020 have been postponed." Says Gianni Manzetti
The damage cannot be blamed on anyone or anything in particular, but unfortunately will certainly have terrible impact on the remainder of 2020. The only strategy in these cases is visual navigation,so you try to produce and deliver as much as possible, in our case throughout all European markets, fighting daily with major logistical problems as well as strong prejudices and limitations that are burdening Italian residents in this situation. Call conferences and new digital technologies only help partially to meet the training requests." Gianni Manzetti Continues
"Very realistically we don't expect anything from anyone. We simply wish that all the institutions, generally speaking (government, associations, fair organisers, media) work in the same direction to break down as soon as possible the climate of prejudice and isolation to which the Italian economy has been relegated."

---
This is how Afsoon Neginy, COO business of Agf88 Holding, one of the top 100%-Italian industrial groups specialised in Professional Hair & Skin Care, is responding.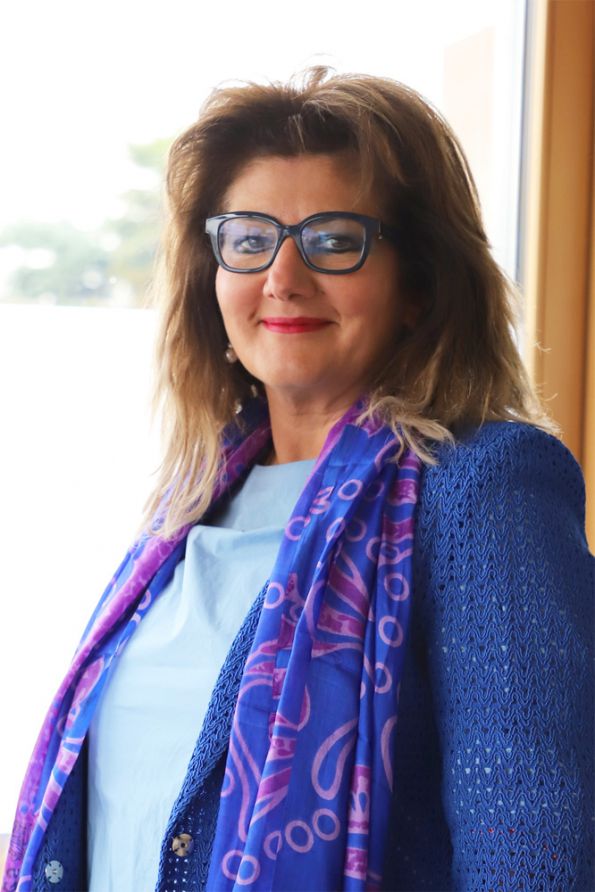 "For the first time we have verified the possibility of smart working and we immediately adopted it by giving staff that would normally not have a portable PC the possibility to have one." Says Afsoon Neginy "Until today, although we have two production sites in the region of Veneto, we have not shut done anything and all the production activities have continued with the due precautions being taken.
Naturally, our clients are worried and as we have long and consolidated partnerships, concerns go well beyond the delivery of products. This is why we immediately reinforced video and telephone calls. We have prepared canvas presentations and news in streaming in 4 languages for the same clients who were regular visitors at fairs and we are organising training webinars."
Afsoon Neginy Continues "We expect institutions, media, and event organisers to plan for activities that will be planned even more intensely during the second part of the year. I think that everything should be postponed to the summer and that we may be cutting our holidays short to make up for lost time. Therefore I hope that the organisers and media will intensify communications and help in this sense."

---
This is what Riccardo Vedani, CEO of Vedani srl, told us based on his more than 50 years in the hairdressing product supply sector.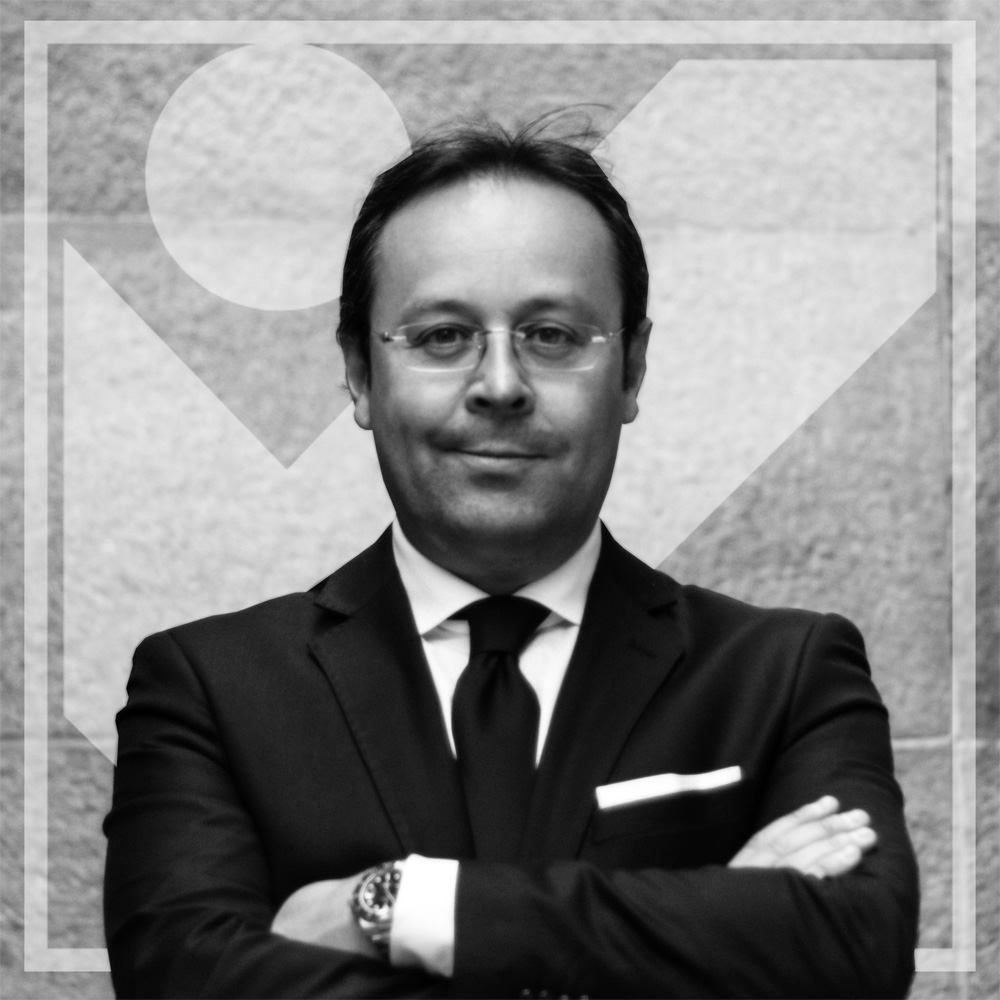 "Moments of crisis represent an opportunity of strong growth for dynamic and efficient companies capable of adapting quickly to sudden changes of an entire system, in a macro-economic scenario that is constantly evolving.
So moments of depression offer opportunities for companies capable of meeting new market demands and needs." Says Riccardo Vedani "We must begin with the axiom that "the world has changed", we can no longer to back and everyone feels at risk and more vulnerable. These feelings develop a sense of impotence and incapacity to find new solutions and new remedies; in this situation it is difficult to imagine a return to normality in the immediate future.
I believe that the only solutions is to rediscover trust in daily routines and in facing life exactly as if nothing has ever happened, trusting that science will soon find a solution and aware that this experience will leave a profound mark on this current generation, and not only economically.
The need to return immediately to normality, in spite of being in the middle of a crisis, it it the only condition that will enable us to face the problem and defeat this disease as soon as possible.
For the moment, our company Vedani srl has had to deal with limited changed, adapting to current regulations in terms of health safety, obliging us to reprogram some dates for training courses and postpone our presence at the Cosmoprof fair in Bologna, which will see us working with 3 stands, as partners of very important international brands. This postponement offers us the opportunity to pay more attention to the details of the brands that we import from abroad and distribute them exclusively for Italy and Europe, so that the next edition will be better than ever. Some companies will certainly desert this edition, leaving room for other more dynamic firms that will instead opt to enter are more attractive prices, gaining enormous competitive advantages in terms of image and economic returns. "
Riccardo Vedani Continues "During the month of February there was a strong increase in turnover for our company compared to last year, not only simply because the current month had a day more than the same month last year, but because we were able to pay more attention to our clients and sales, totally fulfilling their demands and needs. We are fully expecting to close the first semester of 2020 positively. We will be debuting to our Italian distributors the new Coiffance Professionnel Autunno-Inverno 2020-2021 fashion collection, created by our Artistic Director Raphaël Perrier and other news will be arriving at the same time to further confirm the global success of the Brazilian brand E-Cosmetics, absolute leader with Brazilian Keratin Deluxe in the field of natural smoothing, and we are the exclusive distributors on a European level. We will finally be completing the Italian launch of the Hairfax Active, project, specialised in capillary problems and keratin microfibre, useful in granting instantaneous volume and density to thinning hair.
To overcome this difficult economic moment, we are fully convinced that innovative products, supported by adequate know-how, learned in specific paid-for training courses, represent a valid opportunity, above all to extend our horizons beyond national territorial limits Cutting edge products indeed do make it possible for salons to include innovative services that offer high profit margins and, therefore, to acquire new clientele a the cost of those who remain inactive and prey to a system that leaves no time for unresponsiveness."
---
These are the words of Aldo Nocentini, Chief Commercial Officer of Kemon.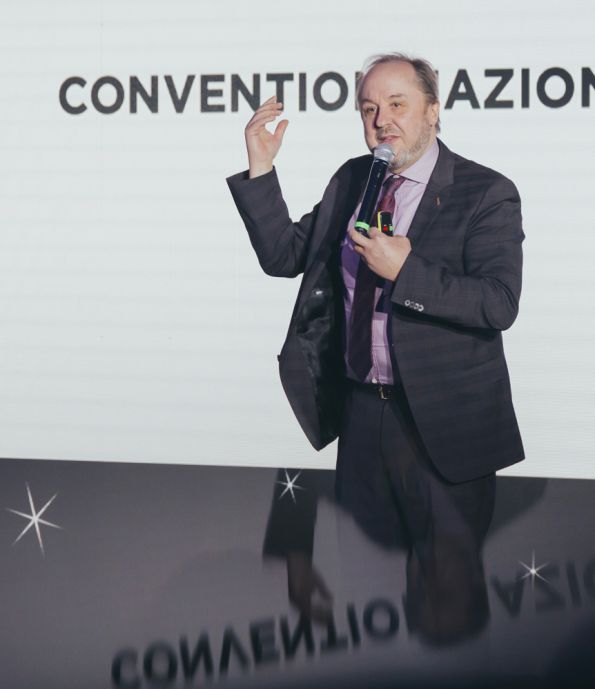 "For now no orders have been suspended, but procurement and supplies must be managed farsightedly. Company visits by both suppliers and clients or even distributors are subject to precautionary restrictions aimed at protecting the continuity of business.
For the strictly commercial sector yeas, we find ourselves dealing with the postponement of Cosmoprof and the consequential replanning of launches for the year and notable organisational efforts concerning the structural part; we were also obliged to cancel a national convention planned for Bologna on 18 February and the planning of training activities both in Italy and abroad are already suffering from these extraordinary circumstances." Says Aldo Nocentini
"However, in spite of the emergency situation and the period, the company is quickly organising a technological response to the main needs of business: don't stop launches, don't block training sessions, guarantee product updates and seasonal fashion to our partners both in Italy (and abroad (intended as our exclusive distributors).
To do this we are building a training content video in different formats and with different objectives, to be distributed via internet to our contacts. This know-how, acquired and developed in a very short time, for example, has made it possible to launch new products planned for the month of March,with widespread management of communications through our sales network and with partners abroad without needing (or being able) to meet.
If from a distribution viewpoint we are certain to run into anomalies, from an organisational viewpoint we are just as aware of having been pushed out of our comfort zone to experiment with new communications technologies that may represent a crucial factor of innovation and projection in the near future once the crisis has passed. Essentially we are certainly learning plenty."
Aldo Nocentini Continues "This emergency may leave Italy with a new recession. The risk is real and more than just a temporary concern.
The national and international research centres (Prometeia in Nomura, for example) have already confirmed that the «technical» recession is unavoidable (in other words, the sum of two consecutive quarters: the next and the previous ones, seeing as 2019 closed with a drop in the Italian GSP). It would be the fourth recession since 2000, or in the past twenty years. But the sensation and the statistical signals are indicating an even more serious one. We all hope that our politicians can respond with a great sense of responsibility unity in doing something to avoid the lurking recession.