For most of his working life, Jez Barnett was a hairdresser. He started in London and has had numerous very successful experiences as a salon stylist and then owner as well as working on R&D with a major hair product company. From the outset, Jez was driven by a passion to care for his clients, combined with an insatiable thirst for innovation, which went on to become the foundation of his success as an entrepreneur in the world of hair product manufacture.
In an exclusive online interview with EsteticaExport, Jez talked about his life, his business and his passions: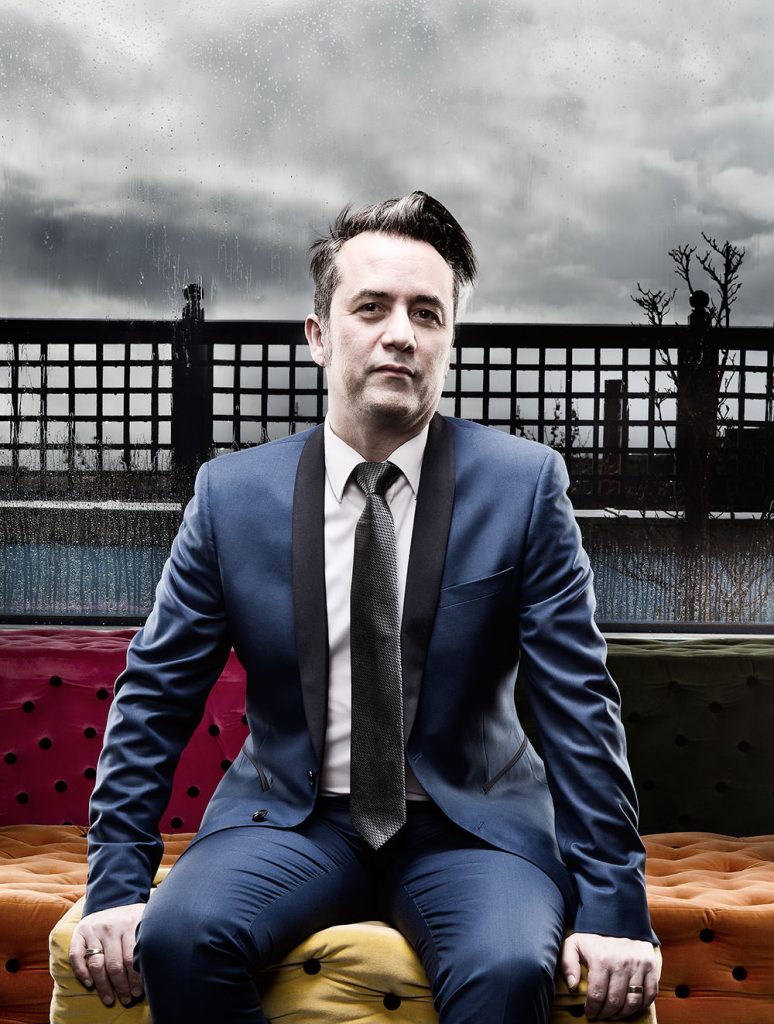 Please introduce your company to us.
We launched our first brand, KeraStraight, in 2009, becoming pioneers in the Brazilian Keratin Protein Treatments with our KS Complex. In 2015, after a further six years of studies and preparation, we launched INNOluxe with the main goal of creating a new level of repair during the colouring process.
John Hubbard, my business partner and co-founder of the company, is the clever one who has been doing a fantastic job in terms of administration, finance and logistics, while I am the creative one, mostly taking care of marketing and R&D.
My job is to be the developer and I am always pushing myself by always wondering how we can improve. I know that when you work with natural ingredients it's highly beneficial to the hair – this has always been a guiding direction in my work. Working with proteins is an amazing experience; it creates unique solutions that enables hairdressers to offer their clients the best of the best. We want to empower hairdressers by giving them the treatments, products and tools to delight their clients. That's a great way of doing business, don't you think?
I sense a lot of passion in your words. But what were the reasons to leave the hair salon and become a product developer?
I have to say that I loved my salon, my team and my clients. When the Keratin System first came about the products were not available in England. The more I read, the more I thought that we needed it for our clients too. In my family business, we had always been searching for the most updated and high-performance products and tools. We always wanted to be the first to get the latest improvements in hairdressing and product technology – concepts that really could make a difference, like new colouring techniques and extensions. So when I realized that nobody could buy the Keratin System in the UK, a solution could be if I were to actually create and sell it. So I contacted a manufacturer in Brazil, not imagining for one moment that this activity would go on to completely take over my life!
Can I say that you followed your passion?
It was about giving my clients the best they could have. It was my passion as a hairdresser to find a way to better respond to their needs and find answers to my questions. By asking better questions I got better answers, so with this precious knowledge I could do more for my clients than perhaps someone in a similar situation could. As regards the chemical side of development, I am forever striving to gain extra knowledge so I can develop new ideas with our chemists. The more I learn, the hungrier I become to gain even more knowledge.
Besides the UK, where do you distribute?
A little bit in Europe and USA, Middle East, North America, Pakistan, China via Hong Kong and some other countries in the Far East. Recently we have also performed well in India. To do a good job in any country I believe you need to find the right people.
How did you get through Pandemic?
Our distribution in different countries helped us a lot during last year. When the British market was going down other areas caught up with sales. India performed well, especially with retail products. We have been using a lot of social media and remote working tools of communication. It is important to keep engaging with our partners and collaborators, especially in times of crisis. Our pledge is stay connected with our extended teams.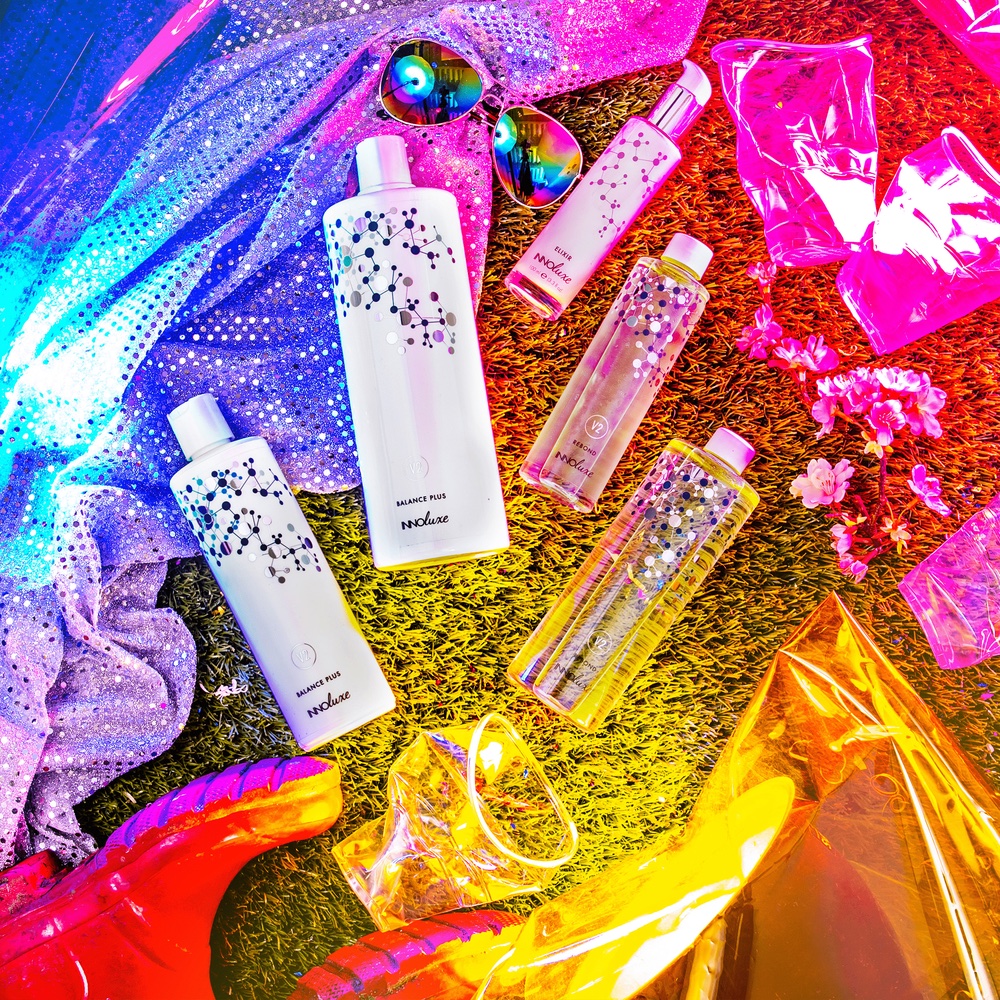 How did your business perform in 2020? What percentage of your turnover is from export?
Our domestic sales are around 70+ %, the rest is export. India is the best-growing market for us. But what is amazing is that, despite the pandemic, in 2020 INNOluxe had a growth of +30%.
Quite an achievement! How did you manage that?
"It was a matter of momentum, especially in the domestic market. It was also thanks to the fact our Ambassador, Sophia Hilton, is a super talented colourist and a very well-known and respected salon owner who has become more and more popular and gained lots of followers. This together with a convergence of positive influences that helped our business to grow very rapidly soon after the first lockdown ended in around July."
What is the secret of your success?
"We find the best ingredients on the market, and our 'secret' is the way we make them work together. Once we achieve the outcome we desire, the level that will delight both hairdressers and their clients, we release the product to the market while we continue to research and develop new ideas to provide even greater solutions for our clients."
What are you working on now?
"We have a new product launch this year and we are always developing our communications with Distributors, salons and the public. There is still a lot of work to do and I like to keep busy and constructive. I also like to keep engaged with the team, so we have regular Zoom meetings to make sure everyone feels good and they are kept aware that their company cares about them. I can hardly wait until lockdowns are a thing of the past and we can all work together again".
Do you take part in Hair & Beauty Trade fairs? Also digital ones?
Pre-pandemic, we participated many times in Salon International in the UK, but not in any other trade fairs. To be honest, we prefer to look for new partners through match-making platforms, such as esteticaexport.com – for a company like ours, they are a very effective way to meet new partners.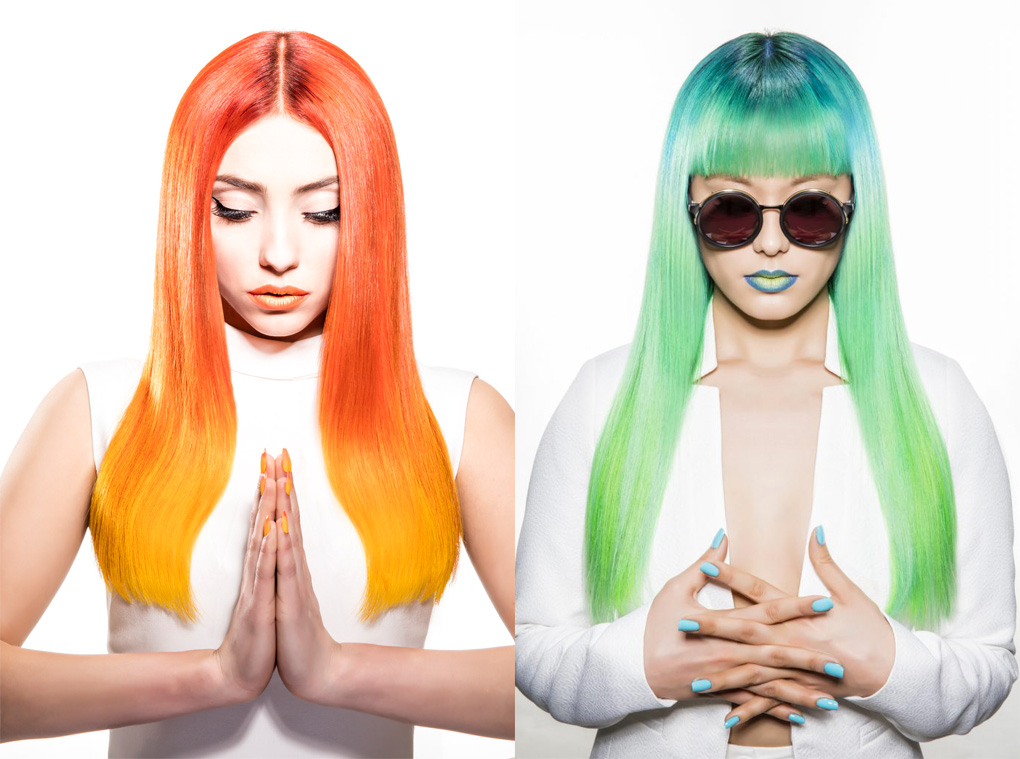 Pictures are from the Brand's Ambassador Sophia Hilton who commented on the products:
"INNOluxe literally makes the impossible, possible,"
"There are thousands of clients we turn down every year across the UK because we are worried about damage. Now, for this first time, I can almost say yes to anything"
"I've always had a saying with my clients, it's hair health first, colour after. So I will always put condition as more important than the tone I create. INNOluxe means that I can look after both, so it's a dream"
Sophia Hilton, founder & Director of Not Another Salon.