The French chain has been a hit in bringing hairdressing products to shopping outlets all over France. Constantly inspiring the market with smart Concept Stores, the brand is now looking to export its winning model to other countries, starting with Italy.
Estetica Export has met up with Caroline and Jean Philippe Wincker, the founders of Bleu Libellule, to ask them some questions:
How would you introduce your brand to those who do not know it yet?
"We started 24 years ago, and since the beginning, our business model was aims at different kinds of customers in the same outlet: professional hairdressers, consumers, and students. Of course, we offer different commercial options for each group of consumers and we keep developing our brand with outlets in major shopping malls, giving us opportunity to reach a much wider public. To offer a satisfying service, our staff are carefully trained so that they can give the right advice and suggest the best product choices for anyone who comes into one of our shops. And you have to understand that it is not an easy task, because we have about 6,000 items in each shop and salespeople have to know about all of them to answer all the needs of the consumer.
Furthermore, our customers can access the full Bleu Libellule range, which are available through our central logistics centre in Montpellier, where we stock 60,000 products, including furniture accessories and electrical equipment for salons. In every shop, our customers can find a Tablet with which they can search all the online products on offer and order them for later delivery directly to their salon or home".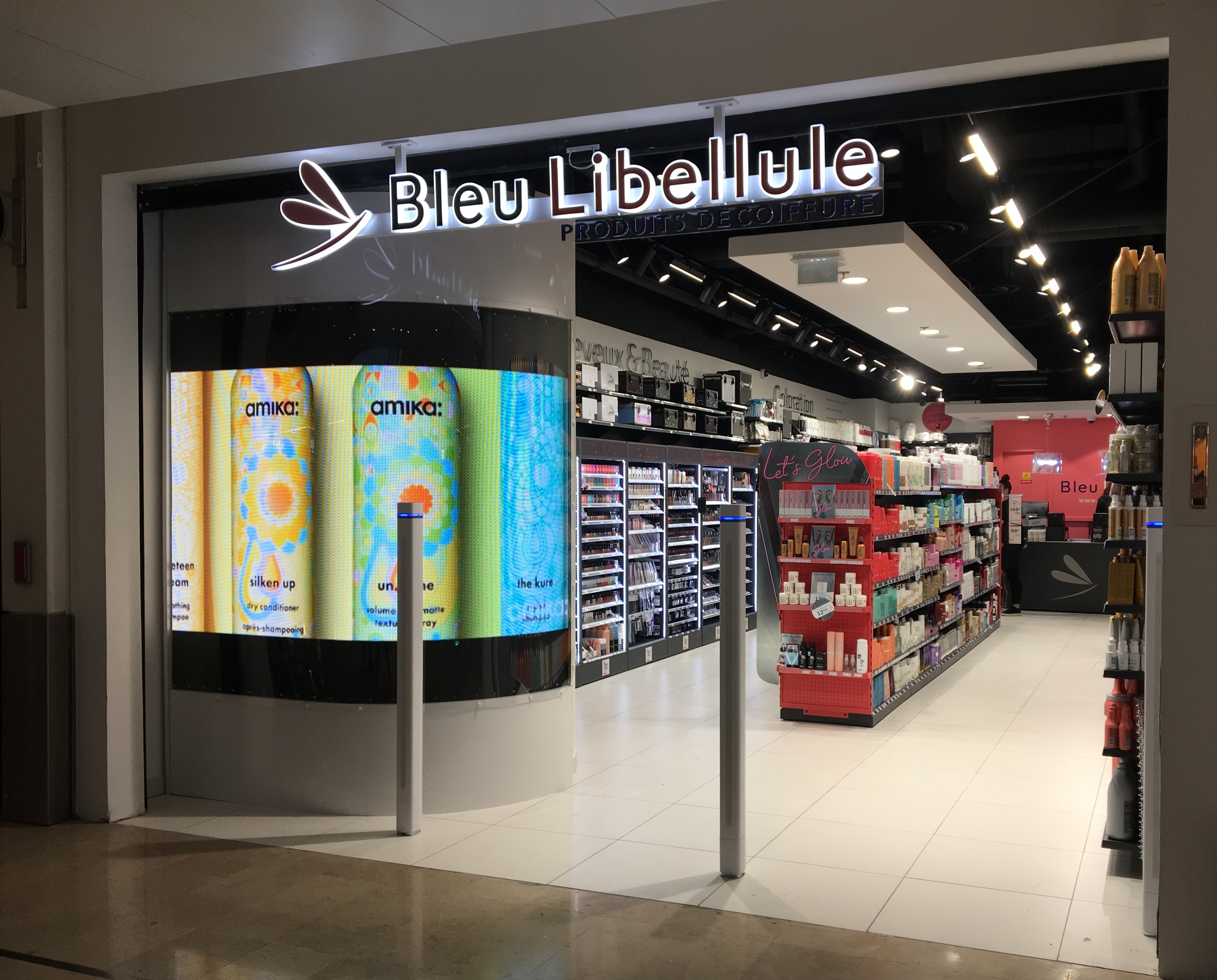 Where are you distributed?
"At the moment we have 206 shops mostly in France, plus one in Luxembourg and a few in the French Overseas Territories, such as Guadalupe . Our group has over 900 staff and in France we have 144 subsidiaries and 62 franchisees. We are determined to expand into other countries starting with Italy where we went just a few weeks ago to start a new important development plan, with a goal to open around fifty new stores by 2025! "
Where is the company based?
"Our HQ and logistics are in Gallargues-le-Montueux, in the Montpellier area in the South of France. We have 20.000 sqm which are completely automated with a unique system – at least in France – to reduce the size of packaging, so that we get less waste and we need less space on trucks for shipment. Logistics is a crucial aspect of our business and we designed it with great care. Bleu Libellule Logistics was even awarded a prize for responsible and eco-friendly processes."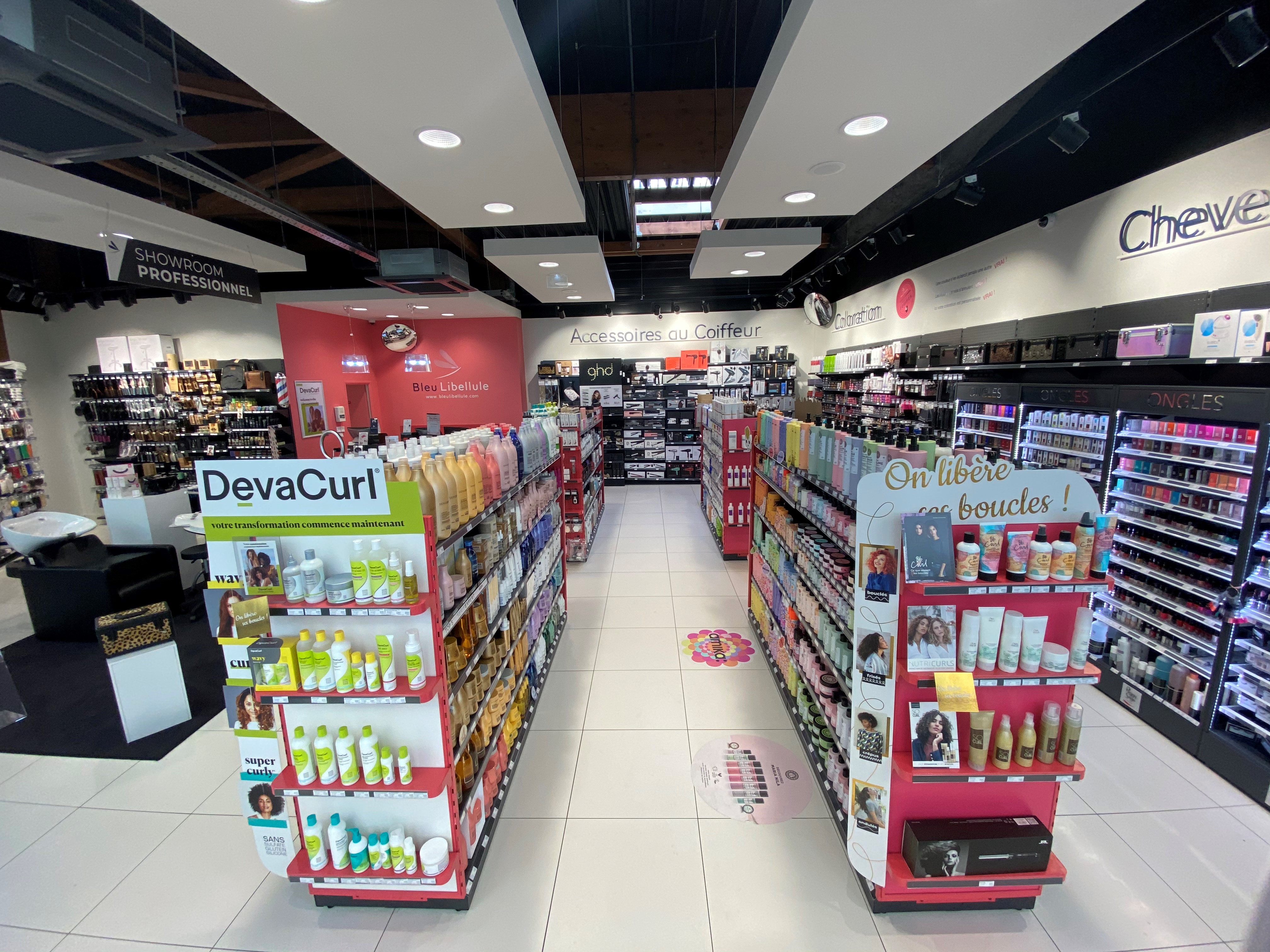 How did you face up to the restrictions brought about by the pandemic?
"Last year, during lockdown periods, our shops suffered. But we worked hard to develop our e-commerce and we did have great results that balanced the revenues lost in the actual shops themselves. In the last few years we have been growing by about +20% each year, last year we still grew +10%, thanks to our e-commerce activity which doubled compared to 2019."
How do you choose the brands to sell?
"A fundamental element of our strategy is the categorization of the brands sold in-store. We have 3 different groups: Leading Brands: the most famous names in the hair salon business (L'Oréal, Wella, Redken, Schwarzkopf, etc.); Exclusive Brands: acquired by us from around the world as sole distributors, in order to offer something unique and inspiring to our customers (Amika, Deva Curl etc.); we also propose a group of our Own Brands that answer to the special needs of hairdressers (7ème, Element, etc.)"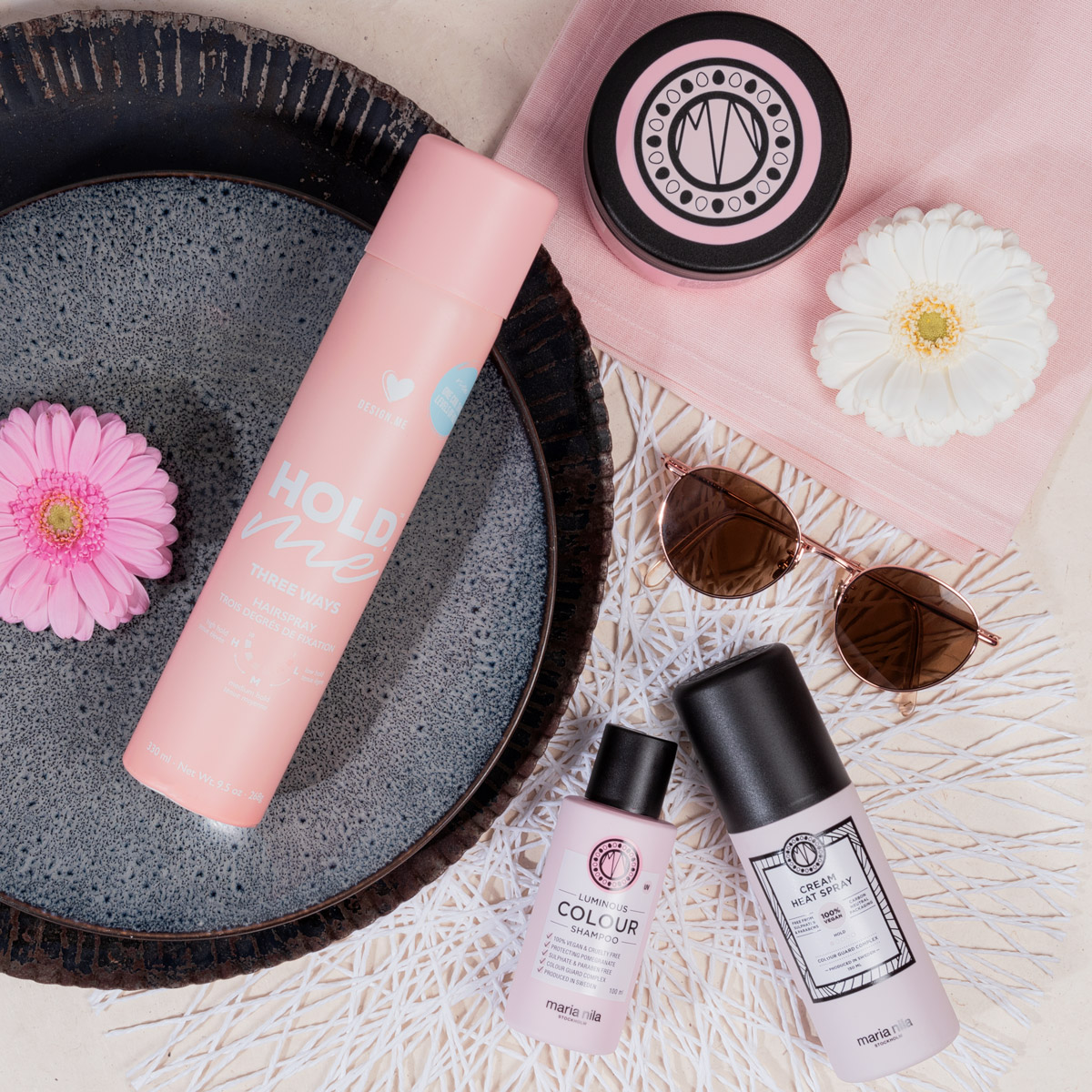 What are your plans for 2021?
"Last October, we launched a new concept for promoting our brand. It's called Bleu Libellule Hub and is a community for Professional Hairdressers. They can meet on Facebook by visiting the group @Hub – La communauté des coiffeurs or via the Bleu Libellule Hub stores. The first opened in October in Montpellier and it's a place where hairdressers can come for free and try all the products they want. Stylist can bring their own models and book one or two hours to experiment freely. It's a unique place to share their ideas with colleagues, as well as being able to see what other stylists are proposing.
We are organizing a new big Hub in Paris, Place de la Bastille, that will be scheduled for Summer 2021. Then we will extend these events to other big cities in France and hopefully around Europe too.
They're a good way for us not only to offer a remarkable experience to our customers, but also to have direct contact with the market and feel their vibe. We can also collect data that help our choices and strategy for the future".
How do you communicate with your market?
"We use a lot of social media to inform our clients about new activities, meetings, and new products. It is important to keep in contact with people. We want to work with people who share our same values – that everyone is considered fairly and gets their share of the profits: the brand, the distributors and the hair salons. We are also committed to making our staff happy every day, giving them enough training to be good sellers and feel appreciated by the company".

How do you see the near future?
"We believe that people will be changed by this harsh experience and something good might come out of it; we are all acquiring a more sensitive attitude toward environmental problems, to respect nature and to value natural products and sustainability."
In the pictures: Caroline and Jean Philippe Wincker, Examples of Bleu Libellule Stores in Paris, Merchandizing Display with Own Brands.