With an anticipated attendance of over 2,900 companies from 64 countries, the 54th edition of Cosmoprof Worldwide Bologna is back – leading the way for the hair & beauty industry.
From March 16th – 20th 2023 the Bologna show see 60% of exhibitors arriving from Europe, with the remaining 40% coming from further afield. Pre-registered visitors to the event so far are from 116 countries and regions, while the 29 country pavilions represent Argentina, Australia, Belgium, Brazil, California, China, Czech Republic, Ecuador, France, Germany, Greece, India, Indonesia, Ireland, Japan, Latvia, Poland, Romania, South Korea, Spain, Sweden, Taiwan, Turkey, UK, Ukraine and the USA.
The return of companies from China and Taiwan is making a substantial contribution to the growing numbers expected – participants who previously were unable to leave their respective countries. A large number of buyers from around 50 countries is also expected – these include delegations of buyers, retailers and distributors from the most strategic markets, such as North America, Europe, the Middle East, Asia, and Oceania.
To answer the business requirements of international stakeholders, the opening dates of each salon have been revised. Cosmopack, the area dedicated to supply chain companies, and Cosmo Perfumery & Cosmetics, representing the retail channel and prestige e-mass market, will open from Thursday to Saturday.
Cosmo Hair, Nail & Beauty Salon, the salon dedicated to the professional channel, will maintain its traditional 4-day slot from Friday to Monday.
To facilitate networking and commercial relationships, the Cosmoprof My Match digital platform will be renewed. This exclusive match-making software service allows stakeholders to organise their stay at the event, with the possibility to book meetings with those brands and suppliers which best fit their commercial activites.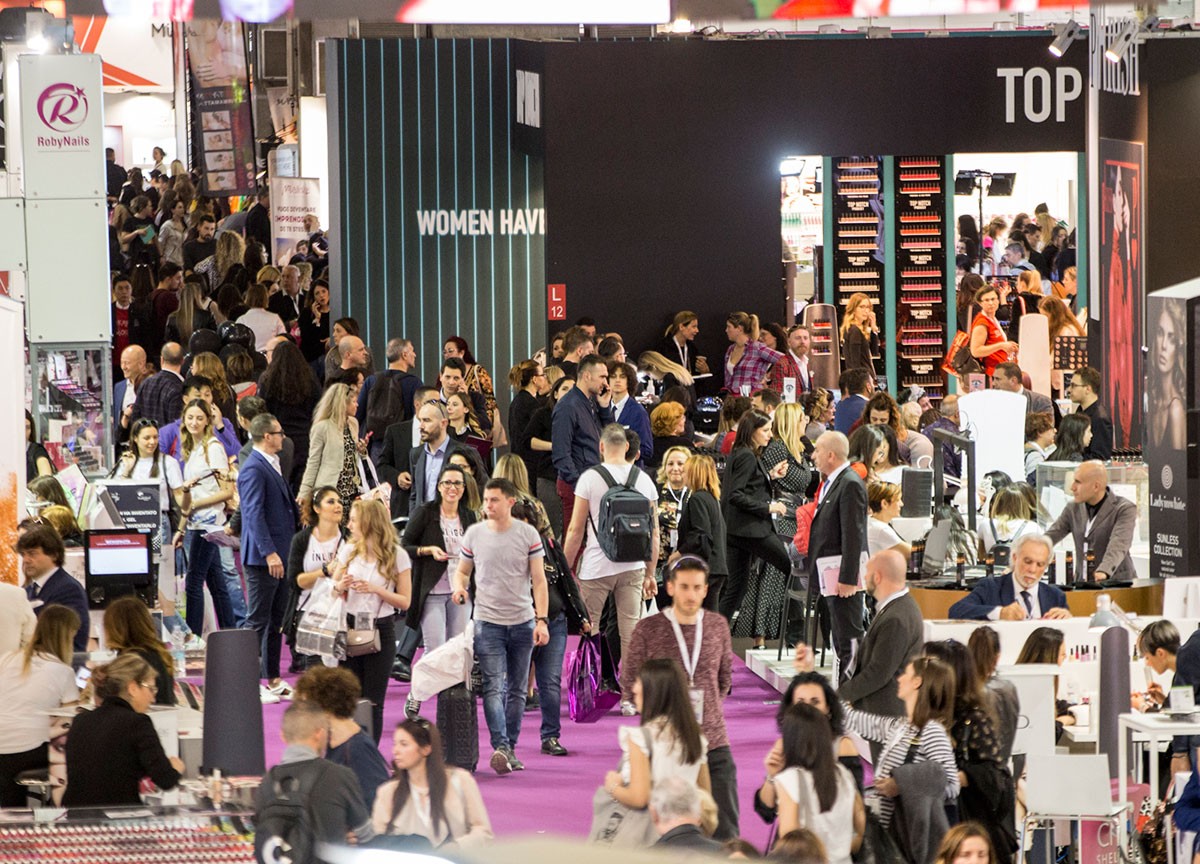 "After an extremely positive 2022, the data of Cosmoprof Worldwide Bologna 2023 demonstrates the high-quality work carried out in the latest years," says Gianpiero Calzolari, President of BolognaFiere "Cosmoprof is an unrivalled showcase for the players all over the world thanks to the excellence of its exhibition offer and to its ability to adapt itself to business habits that are constantly evolving."
"Resilient and anti-cyclical are two adjectives that have often been used to describe the cosmetics sector and that outline a sector which is continuously facing economic and geopolitical dynamics and new challenges," comments Benedetto Lavino, President of Cosmetica Italia, Professional Beauty Association. "This is confirmed by the preliminary data for 2022 which see the total turnover of the cosmetics sector in Italy exceed €13 Billion; a value which, according to estimates for 2023, will exceed €14 Billion with a surplus of over €2 Billion compared to pre-Covid values. The historic partnership between Cosmetica Italia and BolognaFiere Cosmoprof allows us to tell the value of our companies all over the world thanks to a reference format for cosmetics."