CBON Group works with manufacturers from all around the world and supports brands with implementation strategies, tradeshow presence, education, market knowledge and a strong network of distributors. One of their division is specialized in the distribution of hair professional products.
Estetica Export has interviewed Jeff Alford, President and CEO of CBON Group, a Canadian-based group of companies specialized in introducing, developing, and establishing beauty brands across North America.
Please, introduce your Company.
"The CBON Group is a group of companies with headquarters in Canada and a division in the USA. Initially, we were a group of 3 companies that started as Master Distributors for beauty and personal care products mainly in Canada. Now we have one division that deals exclusively with retail products that cover mass market stores, drug stores, and pharmacies; another division, Europa Beauty Supply, takes care of hair products going into the professional salon distribution supplying treatments, colours or tools. The third division, called Cosmetic Brands of North America deals with everything that is not hair and goes into professional channels like nails, eyes, infection control, extensions etc".
How does your business model work?
"On our website cbongroup.com, you can see all the 60 brands we represent with full exclusivities for our territory. You can call us 'brand builders' because we take brands that are not in the country and develop them creating a new reality in the market, or we take brands that are already in our territory but are not successful and we improve their performance. To do that we have two sales teams to cover the whole of Canada — one English team and one French team for the French speaking areas — and also a USA subsidiary where we have 4 sales teams with salespersons, educators, and a warehouse in upstate New York. We supply distributors: about 250 in Canada and 150 in the USA".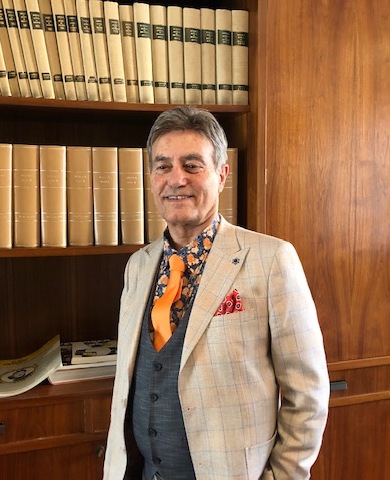 So you do not sell directly to salons.
"Not with this group of companies. We also have a new project that will become the first Franchised Distributors Network. We have already started buying distributors that will be put all together in another company called Creata Beauty. This company is going to be very digitalised and will be franchised across North America, and our goal is to reach 200-250 distributors, becoming the 'Amazon' of hair professional distribution".
Has something changed in the North American market as a consequence of the lockdowns?
"The Pandemic crisis has accelerated a phenomenon that was already growing before. The structure of the salon business has changed dramatically in the last few years. That is because when salons shut down many people decided to work by themselves. The number of independent hairdressers has increased very rapidly. These are hairdressers that work renting a chair in a salon or an individual room in some specialised suite (like SOLA salon that has 600 locations for independents, or Republic Salons). It started in the USA and is spreading now rapidly into Canada: we have some 200 thousand independents in North America".
Your group is also developing an interest in Media…
"Yes, we have a Media division that consists of what used to be called Canadian Hairdresser Magazine, considered the oldest North American magazine of its kind, being founded in 1953. We bought it a few years ago when the founder passed away and we have rebranded it changing also the name to Canadian ProBeauty Magazine.
In addition to that we have just launched a digital platform called MANEFRAME, this is like Facebook, YouTube and Instagram all rolled into one platform dedicated to hairdressers but that everybody can access completely free. This is a brand new project that is being tested now and will be launched in Canada next year and right after also in the USA. We are very excited about this platform because it represents something unique, dedicated to hairdresser work and passion, a place where they can get information education, post their photo videos, comment and interact with their peers".
It looks like you're investing a lot of energy in developing your media division…
"That is correct and it's also why we are looking forward to establishing a great cooperation with Estetica Magazine and especially Estetica Export division, which we believe can be an excellent partner because we are in the same space".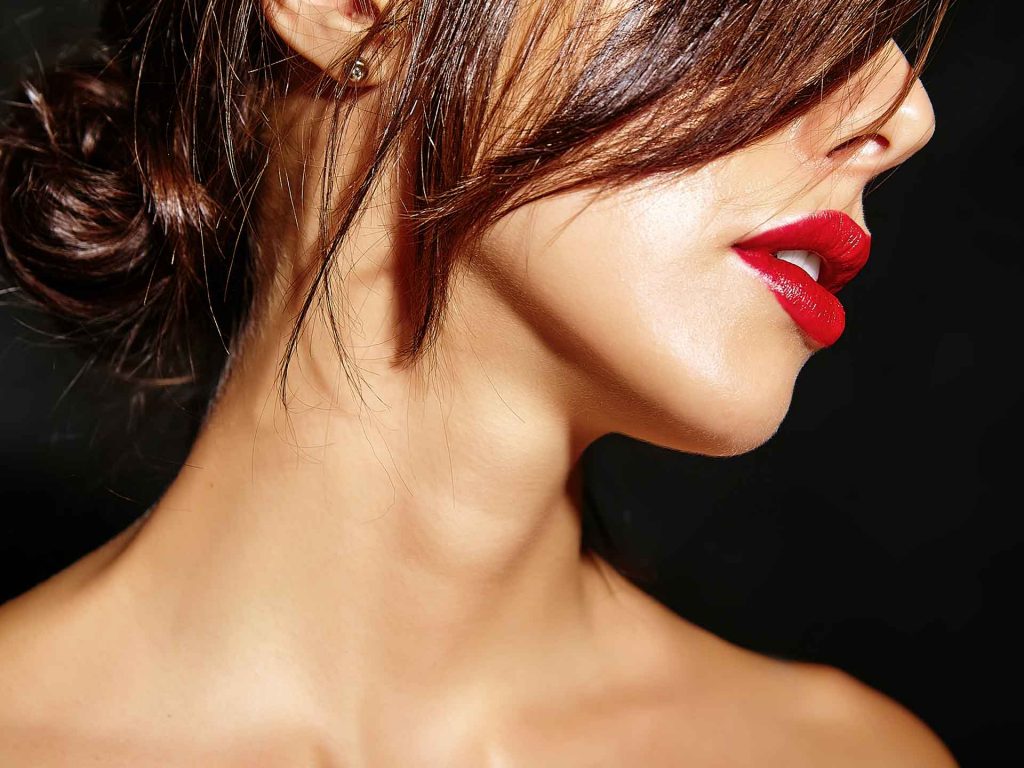 What does a brand need to be successful in your markets?
"The first most important thing that I recommend brands is 'clarity'. The brand needs to have a clear understanding of what it takes to be successful. They need to understand what is realistic because often companies come up with unrealistic plans or expectations. So they should take the time to research and find out a realistically achievable positioning for their brands in our market. That is a wise investment to make even if it takes maybe an extra year to start the business, better make sure about what to do and how to do it before we start. When people think about exporting to Canada often they do not realise that Canada has to be considered like 2 countries, not one (the French and the English areas) To succeed in French Quebec you need a French-speaking sales team, packaging and promotion material in French or you will not have a chance to enter that state — which is 30% of Canada. And The USA can be considered like at least 6 different countries: different areas with different marketing characteristics. So when planning an export strategy this should be taken into account".
CBON Group is a Master Distributor, what does that mean exactly?
"If you are trying to enter a country like Canada or the USA (and you are not big enough to consider opening a subsidiary) you have basically 4 different choices that go from hiring a simple Agent that will only place order leaving all the rest of the work to the company; to deal directly with local Distributors who take care of a wider area more or less without any other support and have to be managed by someone of the company. Another option is the 'Importers', they will take care of importation and sales in the country and the logistic, but they wouldn't do anything else. If you want a complete service, someone who steps into your shoes, you need a Master Distributor (Like CBON Group). We supply everything brands need to be successful in our markets like marketing, education, logistics, media management, French Sales team, and English Sales team. That makes the Master Distributor the best way to build your brand, however, you have to consider that, compared to other forms of distribution, there are many more costs involved. So the brand has to offer a larger margin to the Master Distributor in order to make all its effort worthwhile".
How do you see the future?
"We cannot deny that the economy is going to go through some hard times. Inflation is probably staying for a while impacting consumer spending. The good news is that we believe the service industry is not going to be hit as badly. So there is a chance for the professional people as far as they can be innovative, offering more services to balance what can be lost in the clients' visits frequency. We are not negative about the professional business, while we are worried about retail".