It was an undeniably a record edition! Beautyistanbul connected around 850 exhibitors from 64 countries with over 15,000 trade visitors from 157 countries; numbers that confirm Beautyistanbul's 4th outing as the most 'international' of hair & beauty exhibitions.
Over the past 3 years since the Covid crisis, the Turkish beauty fair has grown steadily stronger, mesmerising the local and international markets with real instruments to improve the business among international companies. Thanks to the Hosted Buyers Program, Beautyistanbul is able to attract hundreds of delicately selected VIP Buyers from something like 113 different countries, which represents the world's biggest Hosted Buyers Program in the hair and beauty industry. On top of that, Organizers offered fundamental support to exhibitors before, during and after the 3-days in Istanbul, a help that covers the whole year thanks to the online applications connected to the event.
Estetica Export was present at the event, where we witnessed 3 very busy days with exhibitors delighted by the outstanding level of interest from the highly experienced crowd.
Here are some of the comments from event participants:
Arslan Bhatti, Export Area from Lider Kosmetik Turkey "We have come here many times – even before it was called Beautyistanbul. It has always been very busy. We participate in many major fairs around the world, but this one is one of the most important appointments of the year – and I'm not just saying that because it's in Istanbul!"
Paolo Rezzara, President of Kirschener USA
"The first day of the fair was very positive and it seems to have continued in the same way. We've had many trade visitors from a lot of different countries, especially from areas like Africa, the Middle East and Europe. Surprisingly, we even received visitors from South America, who showed great interest in our activities. We are presenting a wide selection of products here, including for hair, nails, accessories, and food supplements.
It is our first time as an exhibitor in Istanbul, but we visited in the past we already understood the great potential of this fair, not only for the Turkish market but for all the international distributors who come here".
Matheus Boso, Sales Director Prohall Brazil.
"Our company was founded 5 years ago and we are already exporting to about 20 countries. It is our second time in Istanbul and we are once again enjoying this fair and all the business opportunities it brings along.
Next year, we will be exhibiting at more European hair and beauty fairs because we want to grow our business in Europe. We are also planning to have our own logistics centre in Europe to better serve our clients on the continent".
Alberto Viale, Executive International Sales Manager
FabyLine Italy
"We have been talking with an amazing number of trade visitors, but we didn't have time to discuss details with all of them. We will be busy over the next few weeks with a thorough follow up and we are confident that we'll find some interesting new partners.
Is our first time at Beautyistanbul, made possible thanks to the Italian Trade Agency's contribution, and we are satisfied about being here".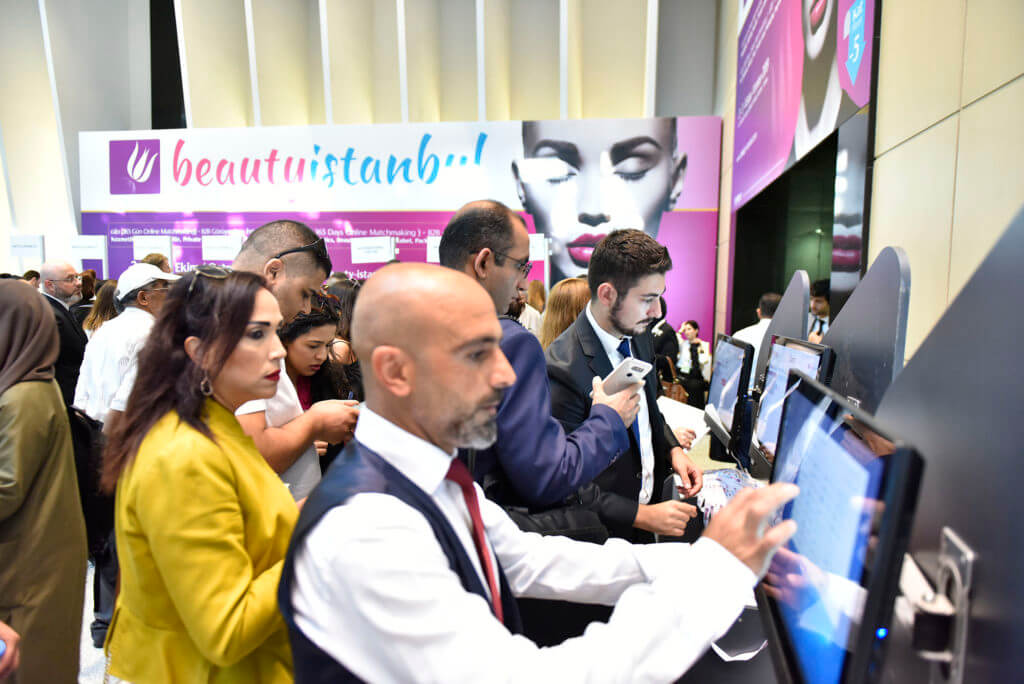 Steven Thomas, Image Communication R&D private label Intercosmetics Milano Italy
"I have over 40 years in the beauty industry with many roles from hairdresser to photographer, to brand creator and artistic director. I probably created more than 100 brands during my career. We are here to present some new product concepts specially designed for the Arabic markets. As you know, the Middle East markets are now some of the main ones in the world and they need bespoke formulations, specific to the needs of Arabic hair and skin type.
So, we want to grab this opportunity. Beautyistanbul is a great window between the East and the West and we are meeting lots of distributors from areas like North Africa, the Middle East and Central Asia".
Tarek Samir, Founder and Chairman of First Cosmetics, from Cairo, Egypt, is one of the distributors and manufacturers visiting the fair.
"For me, it is important to participate in this event, where I can meet lots of old and new friends. A lot of companies and potential business partners are here to be met. The fair is improving year on year. It is the first time I have visited and I am really impressed by the size and quality of the event. I also think Beauyistanbul has a great potential for further growth in the years to come".
Mohamed Sbahi, CEO ISHA Italy
"We are very satisfied with this fair, specifically for the quality of services they offer. We are trying to increase our export turnover and Beautyistanbul has the potential to help us greatly".
Marco Raimondi, Export Manager Edelstein, Italy
"This is our first time at Beautyistanbul. We came because the comments about this fair are very positive and I can confirm we are having a lot of meetings and new opportunities from all over the world. We have had some very busy days. Our company manufactures hair and barbering products under our own brand and also as private labels. We already export to Eastern Europe, Spain Portugal, Belgium and Romania. Our goal for the near future is to start distribution in more European countries".
Atmaca Turan, Sales Representative Uclu 3 Kosmetik Turkey
"We are an importer of hair professional products, mostly from Europe to Turkey. It's our first time here and we are very happy with all the new contacts we are making. We have been talking to people from Ukraine, Puerto Rico, Namibia, as well as a lot of Russians. We are definitely going to be back next year".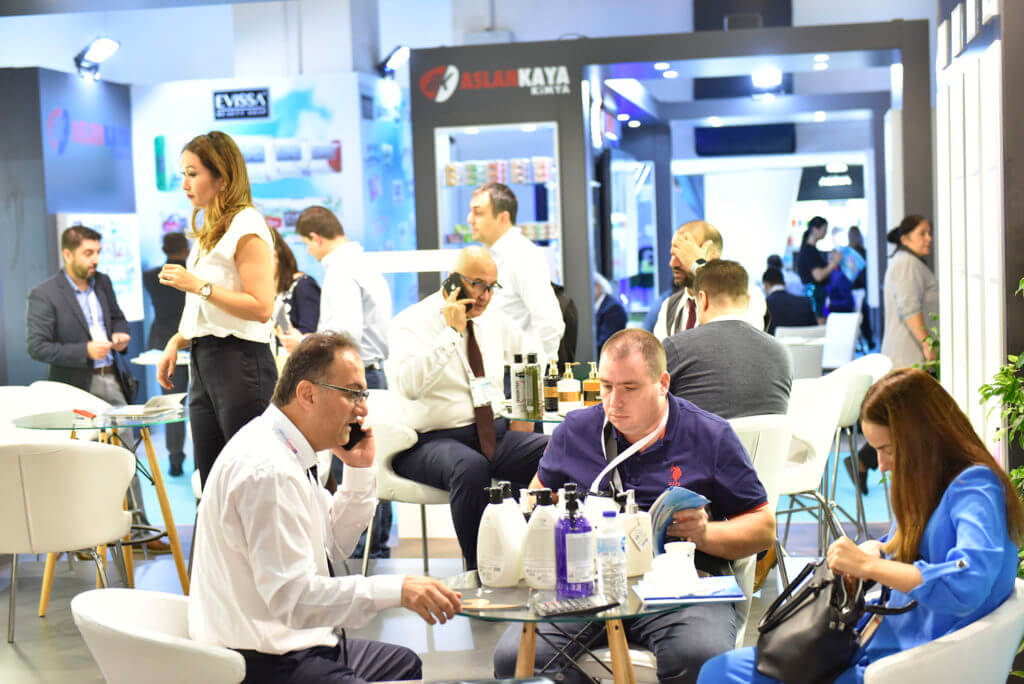 Vladimir Rovcanin, Export-Import Manager Alexandar Cosmetics Serbia
"Beautyistanbul is unmissable. It's our first time as exhibitors, but we visited the fair in the past as distributors and manufacturers. This year we can say that everything is going beyond our expectations, with great results. Now we are focusing on our new nail polish brand. We are launching a new nail care line and for these reasons, we will be participating in many fairs from now through 2024".
Mehemet Ali Olsan, Kuaforkur Turkey.
"We produce and distribute furniture for hair salons and barbershops. Beautyistanbul is very important to enlarge our international network. The participation of many importers from other countries gives us the opportunity to show off our products so that they can appreciate their quality and competitive prices".
It's looking as though next year's event will be even bigger.
The appointment with Beutyistanbul is from October 2nd – 4th 2024 at the same venue – Istanbul Congress Center & Lutfi Kirdar & Hilton Istanbul Bosphorus
Taksim – Istanbul – Turkey